Good evening everyone! If I've said it once, I'll say it again: sometimes the best recipes are the most simplest. Simple ingredients and/or simple preparation often lead to the most delicious results. Tonight, I have another great example of this great cooking concept and will yield one great recipe!
The Recipe: Tuscan-Style Garlic-Herb Pork Chops
Original Recipe Found In: Cooking Light, October 2014 Issue
What You'll Need:
4 Teaspoons Olive Oil, divided
1/4 Cup chopped fresh flat-leaf Parsley
2 Tablespoons thinly sliced Sage Leaves
1 Tablespoon Balsamic Vinegar
1 Teaspoon finely chopped Rosemary
3 Garlic cloves, minced and divided
4 (6 Ounce) bone-in, center-cut loin Pork Chops
1/2 Teaspoon freshly ground Black Pepper
1/4 Teaspoon Salt
To start, preheat a grill pan to high heat. While the grill pan heats, combine two teaspoons oil, two tablespoons parsley, sage, balsamic vinegar, rosemary, and half the garlic on a clean plate. Stir until the oil and vinegar have just started to combine. Set the plate aside, combine the mixture only if the oil and vinegar start to separate.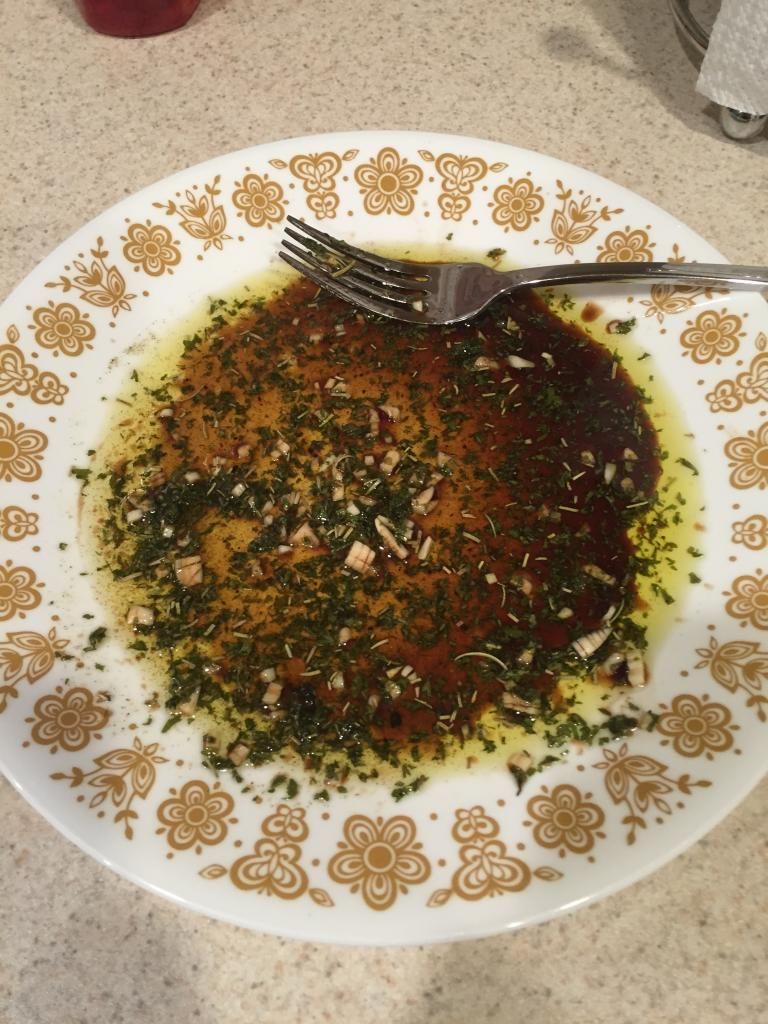 Next, sprinkle the pork chops on both sides with 1/4 teaspoon pepper and the salt. By this time, the the grill pan should be good and hot. Coat the grill rack with cooking spray and place the chops on the grill pan. Grill for five minutes on one side, then turn the chops over and continue to grill for three to five minutes, or until done or a meat thermometer reads 145 degrees.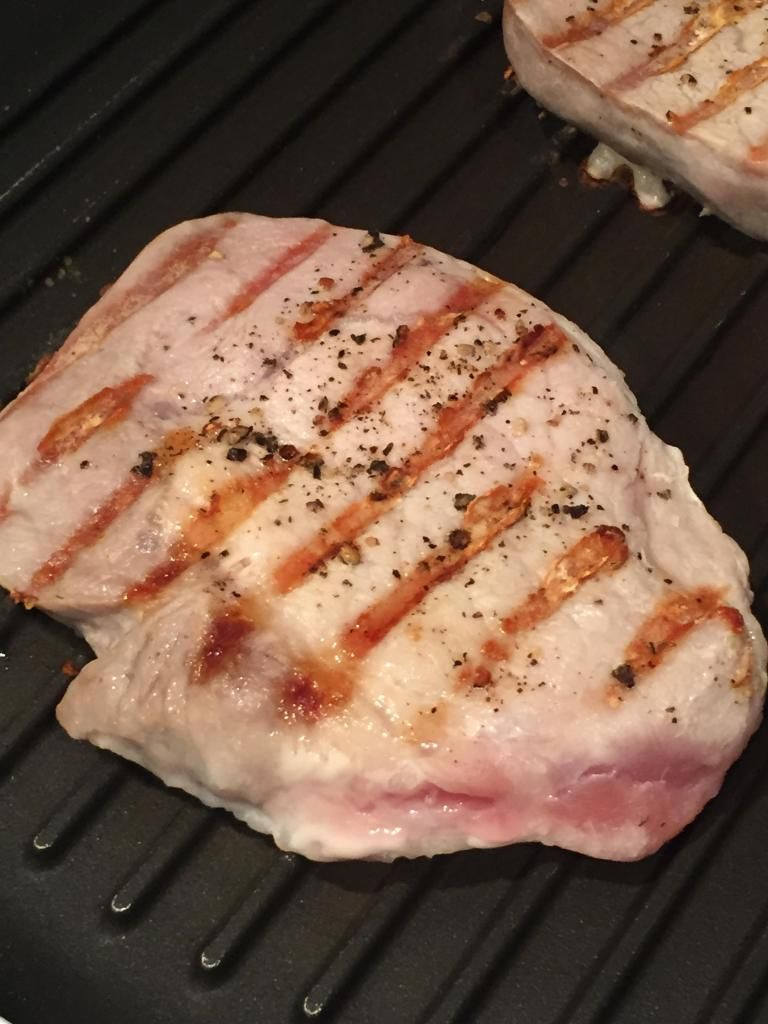 Transfer the chops to the plate with the oil, vinegar, and herbs and turn to coat in the herb mixture. If you want more of the herb mixture, you can spoon more of it on top of the chops. Serve the chops with your favorite side dish or vegetable and enjoy!
The End Result: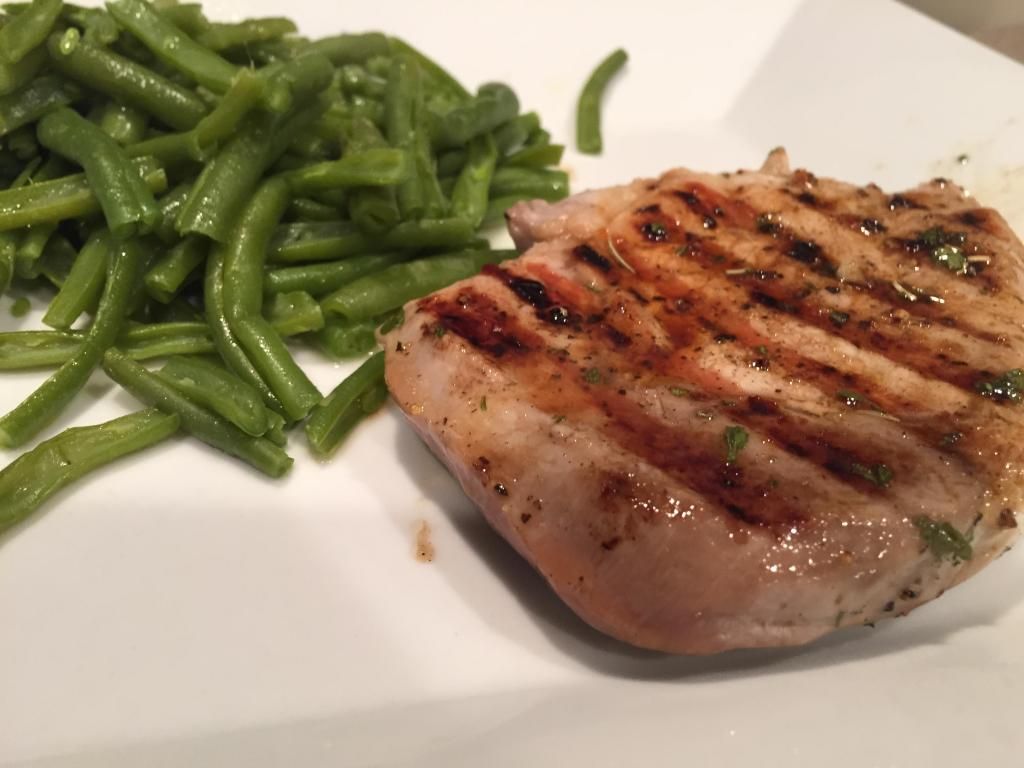 This is one flavorful chop! What normally is a "blah" pork chop is really enhanced by the fresh garlic and herb "marinade", although I can't call it a true marinade, since the chops didn't sit in it for any particular time. Obviously, the oil and vinegar help bind the herbs and garlic to the chops, and that always a good thing! While this might not be the most complicated recipe, the flavors certainly outdo the work and makes for one incredibly delicious dish!
Thanks for joining us tonight, check back frequently for brand new recipes heading your way! Until then,
~Cheers!