Good evening everyone! As the temperatures cool ever so rapidly, warm and comforting foods are always on the brain. As summer changes into fall, different flavors that we might not enjoy during the hot months seem like edible gold during the cooler months. With the new dish I'm creating tonight, it embodies those fall flavors and wraps them up in a nice little package.
The Recipe: Pecan Crusted Chicken
What You'll Need:
4 Boneless, Skinless Chicken Breasts, (1-1 1/4 pounds), trimmed
1/2 Cup Pecan Halves or Pieces
1/4 Cup Plain Dry Breadcrumbs
1 1/2 Teaspoons freshly grated Orange Zest
1/2 Teaspoon Salt
1/4 Teaspoon Ground Chipotle Pepper or Cayenne Pepper
1 Large Egg White
2 Tablespoons Water
1 Tablespoon Canola Oil, divided
Begin by flattening each chicken breast. Cover each breast with plastic wrap and pound with a meat mallet or a heavy skillet until the breasts are 1/4 thickness.
Next, add the pecans, breadcrumbs, orange zest, salt, and chipotle pepper to a food processor and pulse until the mixture is finely chopped. In our version, we are omitting the orange zest. Since we don't regularly buy oranges, it would be seem kinda silly to buy an orange just to use it for the zest. Also, we are using cayenne pepper instead of chipotle pepper since we have it readily available in our spice cabinet. (Cayenne is a solid substitute, however)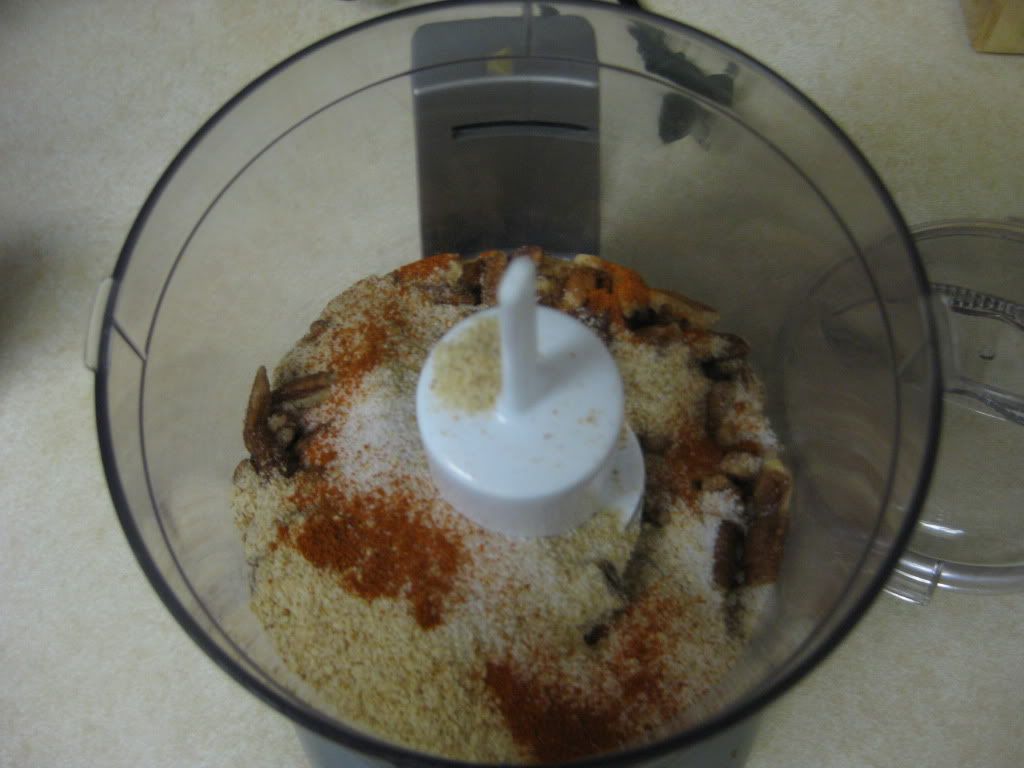 Pre-mixed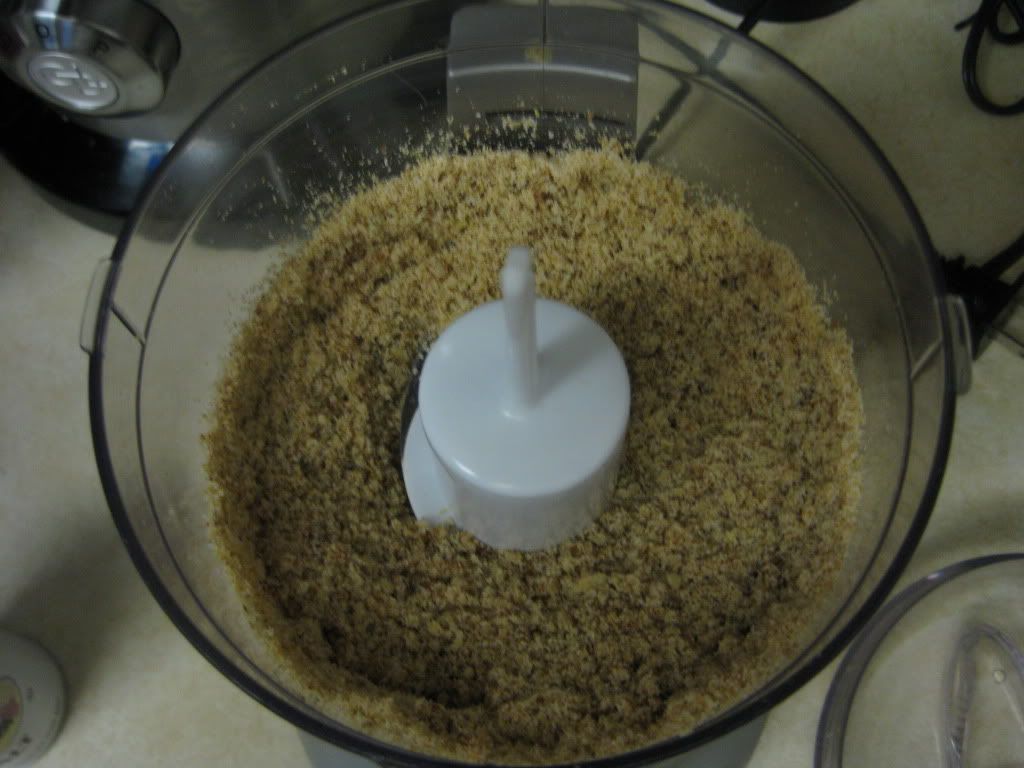 Post-mixed
Transfer the mixture to a shallow dish. Next, lightly beat the egg and water in a small bowl. Dip each chicken breast into the egg white mixture then dredge both sides in the pecan mixture.
Continue to heat one and a half teaspoons in a large skillet over medium heat. Add half the chicken and cook until browned on the outside and no longer pink in the middle, two to five minutes on each side. Transfer to a plate, serve, and enjoy!
The End Result: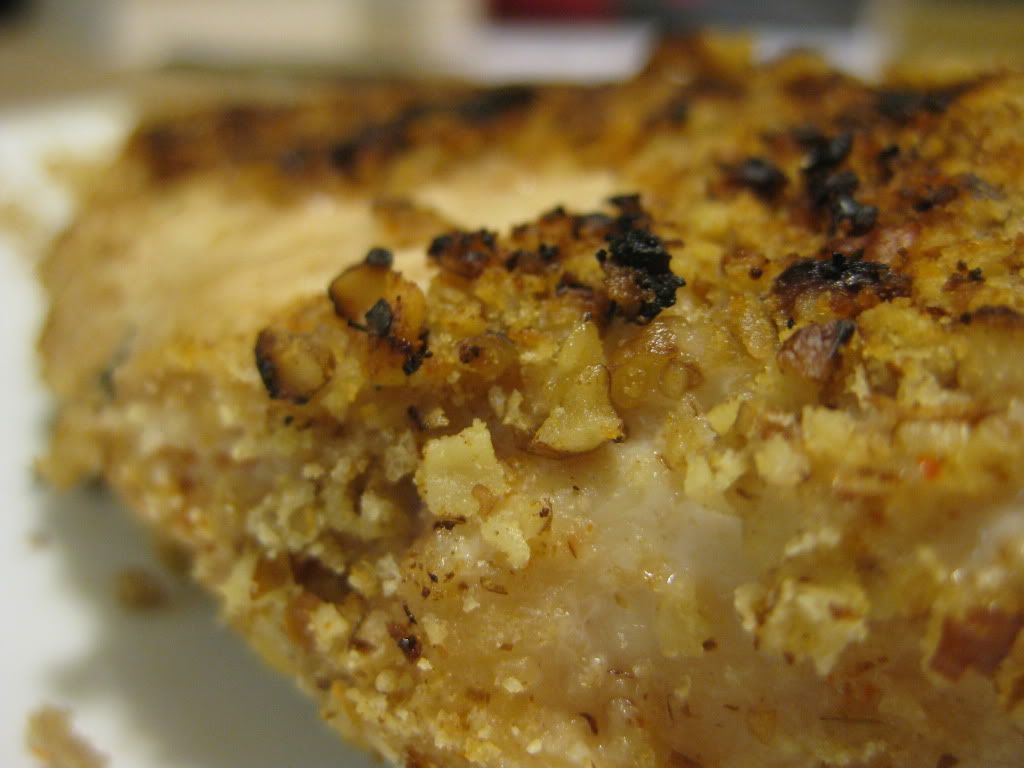 The pecan coating was not only crunchy, but had an incredible depth of flavor. It took the breaded chicken realm and made it completely different. The breading wasn't overly crunchy and made it something new. The cayenne pepper added a nice hint of spice, but not 'mouth-on-fire' feeling. Overall, another great breaded chicken recipe to our repertoire.
Join us tomorrow as Tyler takes on a great fall favorite. Until then,
~Cheers!