Good evening everyone! I'd be lying if I said it was nice to be back from vacation. The last week was some well earned time off for both Maggie and I to recover and regroup. The one thing we did miss a little bit was cooking (and, thereby blogging) however. Maggie got us back into the cooking mood with a delicious and simple dish on Tuesday and I look to continue the trend tonight. We've been featuring quick, tasty time saving dishes lately, but look for that to change as the weather gets colder. When the nights are not as nice to sit out and enjoy, spending a little more time in the kitchen is easier to do. That's for the coming blogs, however. Tonight, we've got a quick and easy dish that's sure to impress the whole family.
The Recipe: Beer Battered Fish Tacos
Original Recipe From: Eatingwell.com
What You'll Need:
Serves 2
Tomato & Avocado Salsa (Or store bought fresh salsa)*
3 Tablespoons All-Purpose Flour
1/8 Teaspoon Ground Cumin
1/8 Teaspoon Cayenne Pepper
1/8 Teaspoon Salt
1/3 Cup Beer
8 Ounces Tilapia Fillet (Cut crosswise into 1-inch wide strips)
4 Corn Tortillas (Warmed)
* You are open to any form of light, fresh salsa for this recipe. We would recommend avoiding the thick tomato based salsas and instead look for fresh, whole chunk tomato salsa. Since Maggie still had leftover salsa from her recipe on Tuesday, we opted to use that for this recipe.
In a medium bowl, combine the flour, salt, cumin and cayenne pepper. Whisk in the beer and stir until the mixture thickens and turns into a nice batter. It doesn't matter what type of beer you use, but it's worth investing the little extra cash into a higher quality beer. You'll taste it in the finished product. We went with a high quality local beer - an ale - pictured below.
Next, carefully cover the tilapia pieces in the batter. I found the easiest way to cover the pieces was to drop the pieces into the mixture and flip with a fork or small spatula. The original directions call for you to drag the pieces through the batter, but the thin tilapia fillets don't stand up too well to the thick batter when you drag them through the batter. You end up with tilapia...flakes. It's best to 'bread with caution'.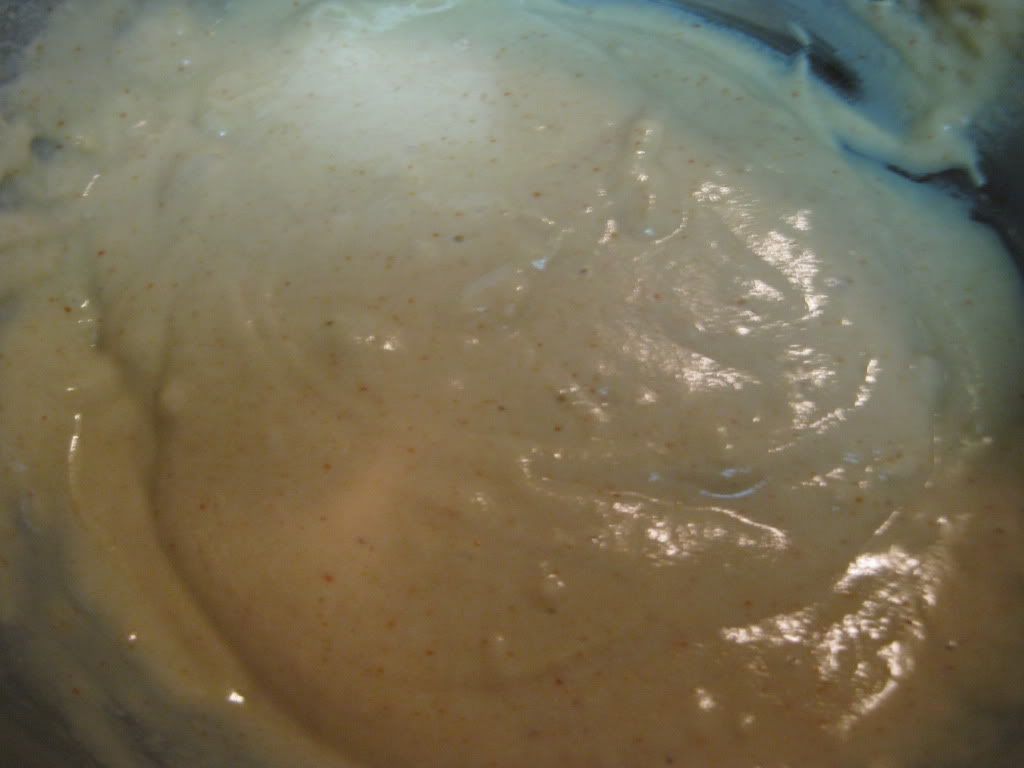 In a medium non-stick skillet, add the 2 teaspoons of canola oil. One thing to watch here is how much oil you'll truly need. This will be based on the quality of your skillet. If you have a great non-stick skillet 2 teaspoons will be enough. Older skillets and lower quality skillets may need about 3 teaspoons of oil. This is a thicker batter that tends to grab on to the pan. Adequate oil is a necessity.
Heat the oil over medium high heat until it begins shimmering lightly. Add the battered fish to the skillet and cook until crispy and golden, roughly 2 to 4 minutes per side. Remove the fish from the skillet and place onto a paper towel covered plate to absorb any excess oil.
Serve the fish with your tomato / avocado salsa on warmed corn tortillas. Enjoy!
The Results:
If you're a regular reader of the blog - you know how we love to utilize the great diversity of fish (example
1
,
2
,
3
,
4
) We've used this battering process
before on cod with amazing results
- so it was no surprise when it translated so well to tilapia. When blended with the fresh salsa, we achieved a great, fresh, full of flavor taco that was quick to fix and easy on the waistline. At a little under 200 calories per taco, you simply cannot go wrong with this dish.
That's all we have for you this week. We're back to full blown blogging next with two new recipes and a trip around the culinary world. Until Monday,
~Cheers