Good evening everyone! As we've mentioned here on the blog before that using a grill can transform a simple dish to something extraordinary. We've done the grill trick for quite a few recipes already (and I'm sure we'll have more up our sleeve in the next coming months.) Tonight, I'll take a type of meat that is ranked in the "non-traditional American" sense, but give it the grill technique and it's something completely different.
The Recipe: Lamb with Tzatziki Sauce
Original Recipe Found In: Eat This, Not That No-Diet Diet
What You'll Need:
1 Cucumber; peeled, halved, and seeded
1 Cup plain Greek Yogurt
Juice of 1 Lemon (about three tablespoons)
2 Tablespoons Olive Oil
2 Cloves Garlic, finely minced
2 Teaspoons fresh Dill
4 loin or shoulder Lamb Chops (about four ounces each)
To start, preheat a grill to medium-high temperature. Once the grill begins to warm, make the Tzatziki sauce: using a cheese grater, grate the cucumber halves into small pieces. Once the cucumber is grated, wring out the excess liquid from the cucumber. This can be done by squeezing the cucumber to the inside of the bowl and pouring the excess liquid into a sink. Keep wringing out the cucumber until it is barely moist. Next, in a medium mixing bowl, combine the cucumber, yogurt, lemon juice, one tablespoon of olive oil, garlic, dill, and a pinch of salt and pepper. Mix all these ingredients until well combined, then set aside.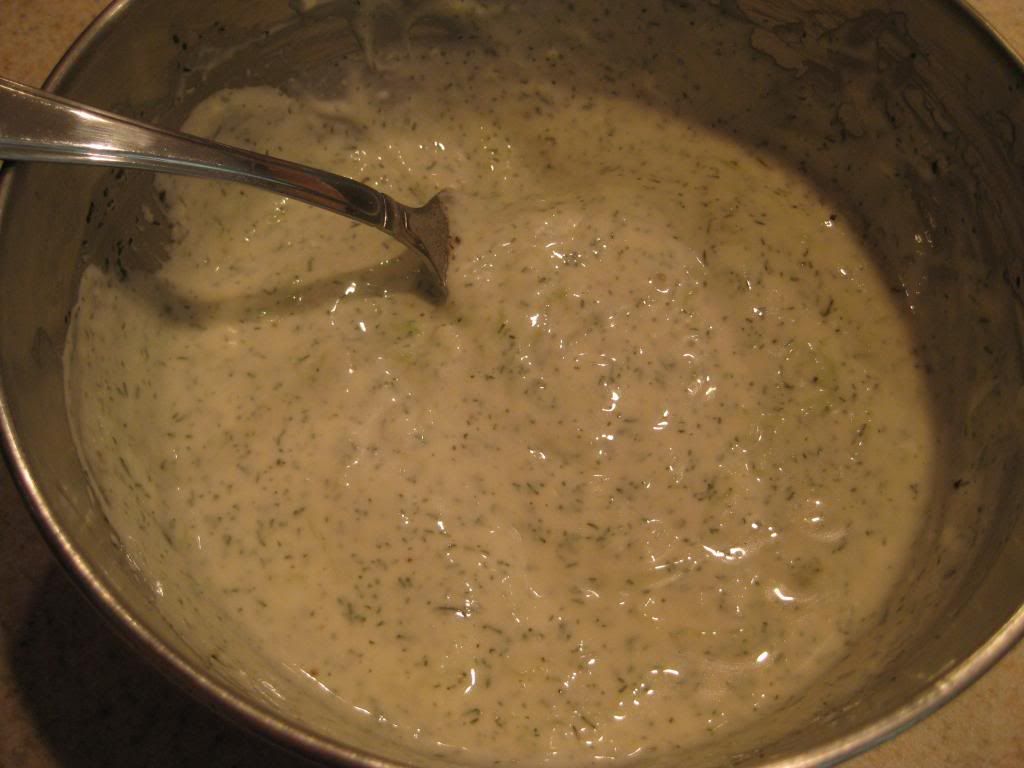 By the time the sauce is made, the grill will be ready to use. On a clean plate, rub the remaining tablespoon of olive oil on the lamb chops and season with salt and pepper. Once seasoned, lay the chops on the grill; cook them on five to six minutes on each side. Using a meat thermometer, insert into the thickest part of the chop. Once it reads 135 degrees, they are medium to well done. Place the lamb chops on a serving plate, serve with the Tzatziki sauce, and enjoy!
The End Result: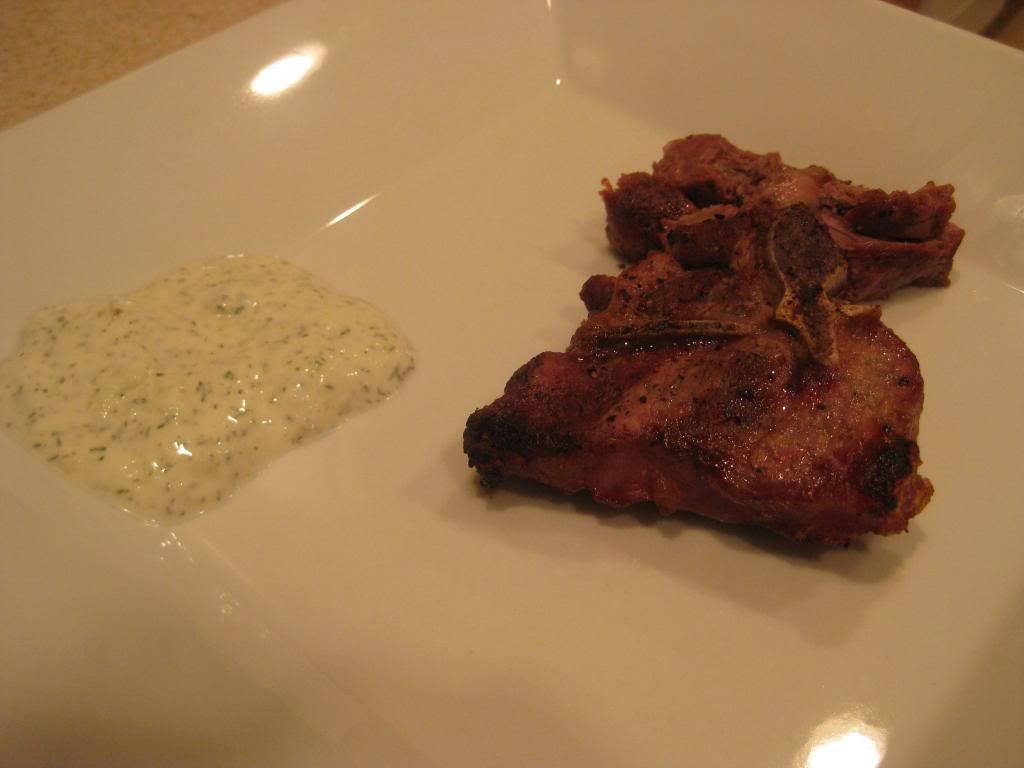 Now, admittedly, not everyone is a fan of lamb. I wasn't a fan until about ten years ago until I had my first gyro, and I had my reservations when someone told me that I was eating meat from a cute and fuzzy animal. But I think grilling the lamb chops, like they were a piece of steak or a pork chop, would help those who are nervous about trying lamb. The coat of olive oil, seasoned with salt and pepper, doesn't particularly enhance anything about the meat, but it gives an even playing field for the way its prepared. The true winner of this dish is definitely the Tzatziki sauce. There is something so incredibly fresh about this sauce and how well it pairs with lamb that cannot be missed. You would think that one ingredient would stand out amongst the others, but everything works so well together that it's not hard to miss. If you haven't tried lamb, I would recommend that this be the recipe to start enjoying this great grilled meat.
We didn't forget our dessert recipe! It might have been a week, but we will showcase this fantastic dish. Until then,
~Cheers!