Good evening everyone! Tonight we're taking a look at the unsung heroes of the grilling season - the side dishes. From veggies, to fruit to the classic beans, side dishes can really enhance the final meal. Traditional banked beans are sort of a ho-hum affair, but the recipe we're trying tonight puts a unique spin on the classic side. These aren't your father's baked beans.
The Recipe: Tuscan Stovetop Baked Beans
Original Recipe Found In: Food Network Magazine June 2013 Issue
What You'll Need
(Serves 8)
1/2 Pound Thick Cut Pancetta (Diced)
1 Medium Onion (Diced)
1 Stalk Celery (Diced)
1 Large Carrot (Diced)
1 Teaspoon Italian Seasoning
1/2 Teaspoon Red Pepper Flakes
4 Cloves Garlic (Minced)
3/4 Cup Dry White Wine
4 x 15 Ounce Cans Great Northern Beans (Drained, Rinsed)
15 Ounces Canned Crushed Tomatoes
2 Cups Low Sodium Chicken Broth
1 Tablespoon Fresh Lemon juice
1/2 Cup Shaved Parmesan Cheese
Begin by placing a large dutch oven over medium high heat and add the pancetta. Cook, stirring occasionally until the pancetta is crisp and lightly browned. Remove the pancetta with a slotted spoon and transfer the pieces to a plated lined with a paper towel. Leaving the grease in the dutch oven, add the carrot, onion and celery along with the italian seasoning and the red pepper flakes.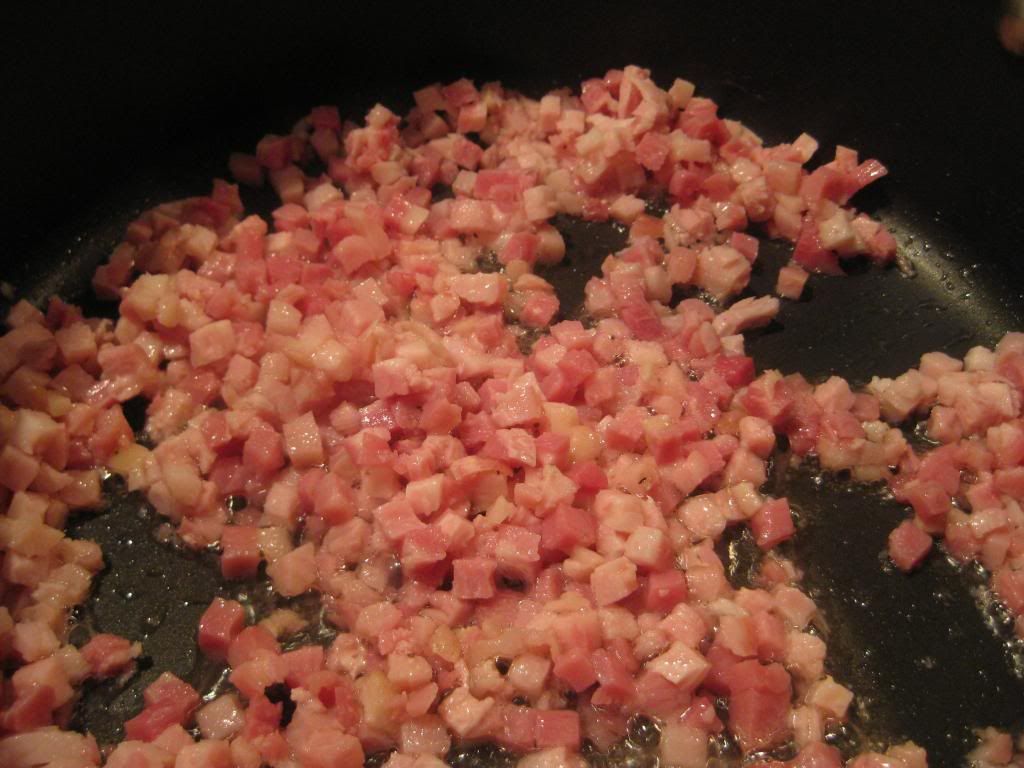 Cook, stirring occasionally until the vegetables have softened - this takes about 8 to 10 minutes. Next, add a dash of salt and pepper and the garlic and cook for 30 seconds to 1 minute. Add the white wine and deglaze the pan, working off any browned on bits from the bottom of the dutch oven. Allow the mixture to simmer until it reduces by half, then add the beans, tomatoes and chicken broth. Stir well and allow the mixture to simmer for 20 minutes. After 20 minutes, stir in the lemon juice and return the pancetta to the dutch oven.
Transfer the mixture to a serving dish and top with the parmesan cheese - serve and enjoy!
The Results: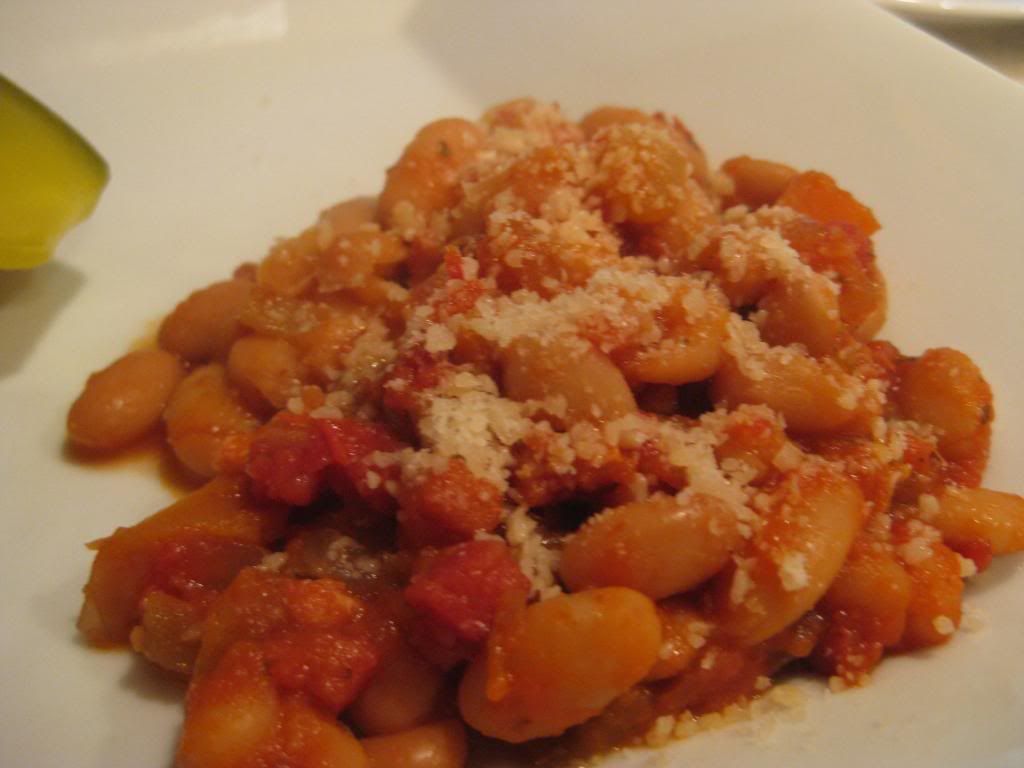 Baked beans are a staple of summertime cookouts - but the traditional canned variety can be a bit bland and underwhelming. This recipe is essentially pork and beans, but kicked up to a whole new level of flavor. The pancetta adds a great, salty "bacon-like" flavor to the beans which are not as heavy as their canned cousins due to the chicken broth / white wine base. Paired with a good burger or pork chop - these beans will really shine.
That's all we have for you this evening, but be sure to stop back each night this week as we'll be featuring a brand new mini-recipe (plus Maggie has a full fledged recipe of her own). Until tomorrow,
~Cheers