Good evening everyone! I've mentioned numerous times that I like breakfast for supper as a recipe idea. While there are plenty of options out there, including those of the waffle, pancake, and eggs variety, tonight I wanted to switch it up and create a hash. Normally, white potatoes take the spotlight in hashes, but this one includes sweet potatoes, and I'm definitely excited to see what becomes of it.
The Recipe: Sweet Potato Steak Hash
Adapted from an Original Recipe Found In: Self Magazine, May 2014
What You'll Need:
(Serves 2)
2 Tablespoons Olive Oil, divided
6 Ounces Top Sirloin Beef, diced
1 medium Sweet Potato, diced
1 White Onion, chopped
1 Red Bell Pepper, chopped
3 Tablespoons Water
1 Teaspoon minced Garlic
1 Teaspoon ground Cumin
To start, heat a medium, nonstick skillet over medium-high heat and drizzle one tablespoon of olive oil into the skillet. Once the skillet has heated, add the diced beef and sauté until the outside of the meat has browned, about five minutes. After the steak has cooked, season with salt and pepper, stir once more, and transfer the steak to a clean plate and cover to keep warm.
Without wiping out the skillet, heat the remaining olive oil and add the sweet potato, white onion, and red bell pepper to the skillet and stir to combine. Cook the vegetables until they have begin to soften, about five minutes. The vegetables will start to show a little browned color, but don't go overboard at this stage.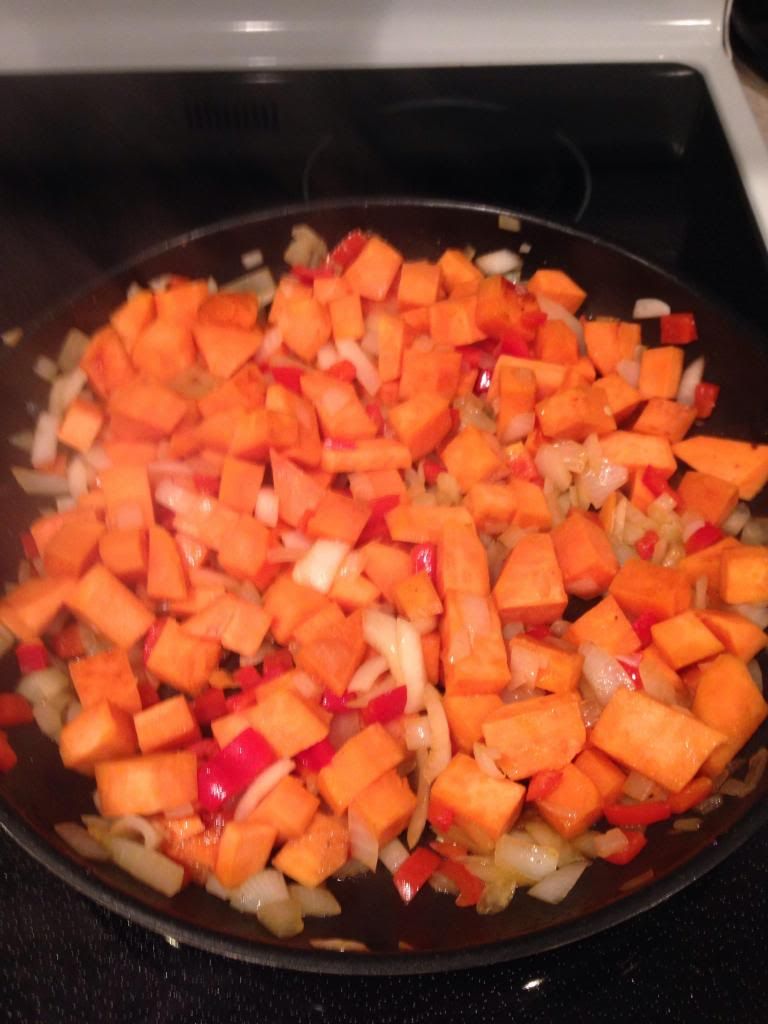 Next, add the beef, water, garlic, and cumin and stir to combine once more. Cover the skillet and cook until the sweet potato is fork tender, about five to eight minutes. When appropriate, add water if the skillet seems a bit dry. Spoon the hash into a bowl, serve, and enjoy!
The End Result: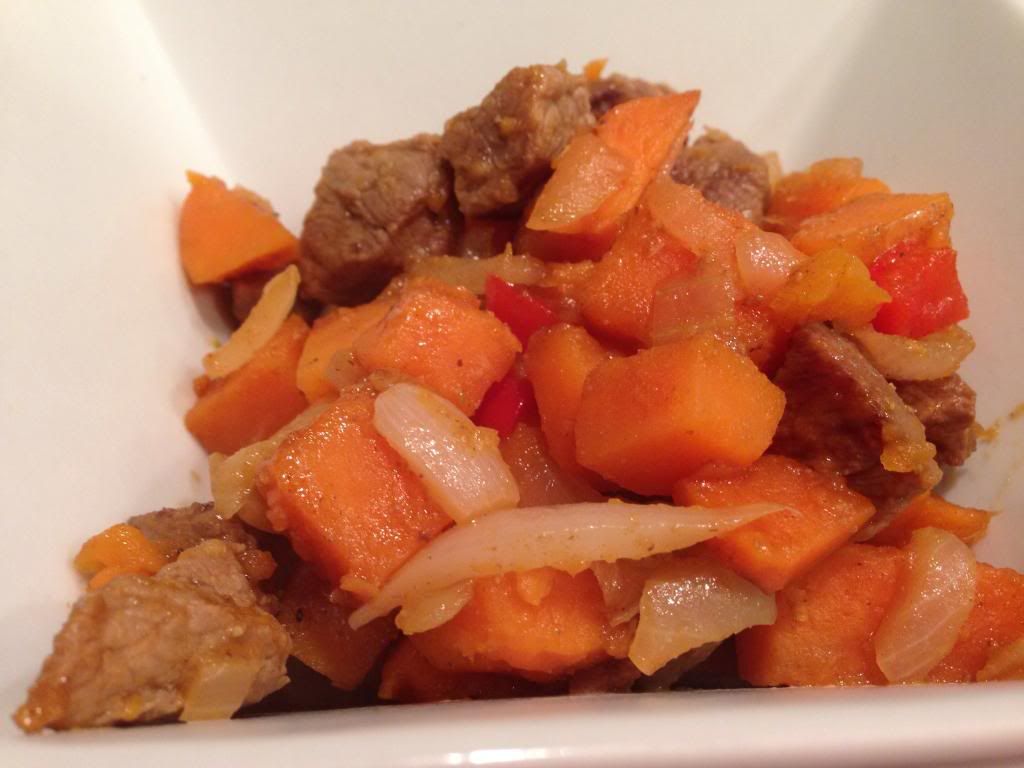 For this being a "quick hit", this recipe packs quite the punch! There's just enough steak to make the rest of the vegetables have a beefy flavor, but it's not too overwhelming. The onion and red bell pepper definitely add by giving good flavor enhancers. They are cooked down enough, so their presence too strong. The sweet potatoes are actually a nice surprise. Most hashes we create use regular potatoes, so the fact that there's a hint of sweet definitely adds to the overall tastiness of this dish. If you're looking to cook something sweet and savory, regardless of the time of the day, this dish is for you!
Thanks for joining us this evening. Check back next week as we continue our culinary adventures. Until then,
~Cheers!