Good evening everyone! Tonight, I introduce a new chef to our kitchen. No, we're not adding another writer to the blog. I'm talking about another influence to our cooking abilities. Chef Geoffrey Zakarian might not be a household name, but if you are a fan of Food Network (especially the show Chopped,) the name you'll immediately recognize. His old-school, traditional recipes definitely add a bit of style to the modern kitchen, but he has some true talent that cannot be overshadowed. Tonight, I'll be showcasing one of those dishes and it will not disappoint!
The Recipe: Roasted Carrots with Provencal Breadcrumb Crust
Original Recipe Found In: Geoffrey Zakarian's My Perfect Pantry
What You'll Need:
2 Pounds Baby Carrots with tops, trimmed to leave a small tip of green at the top
1/4 Cup Extra-Virgin Olive Oil
2 Cups unseasoned Bread Crumbs
2 small Shallots, finely chopped
1/2 Cup chopped fresh Basil
1/2 Cup chopped Scallions, white and green parts
2 Garlic cloves, finely chopped
1/4 Cup freshly grated Parmigiano-Reggiano cheese
To start, preheat an oven to 375 degrees. In a large pot, fill with water and bring to a boil over high heat. Add the carrots to the boiling water and cook until just tender, about four minutes. Drain the carrots in a colander and place in a ice bath. Bring the carrots out of the ice bath and onto paper towels to pat dry. In a large glass or ceramic baking dish, arrange the carrots in a single layer and drizzle with some olive oil. Season with salt and pepper.
Next, in a large mixing bowl, add the bread crumbs, shallots, basil, parsley, scallions, and garlic and throughly combine. Season with salt and pepper. Drizzle the mixture with olive oil and toss well with a fork to combine.
Sprinkle the bread crumb mixture over the carrots, so that that carrots are completely covered. Sprinkle the cheese and drizzle with a bit more olive oil. Place the baking dish in the oven and roast until the carrots are browned and the crumbs are crisp and golden, between 20 to 25 minutes. Serve and enjoy!
The End Result: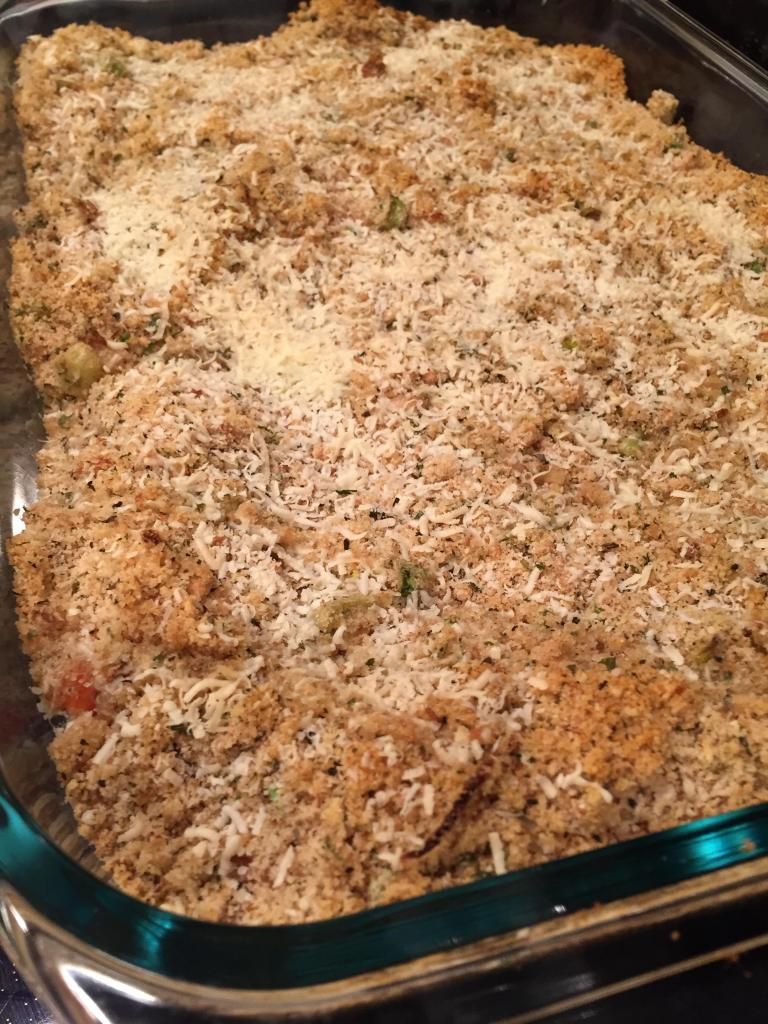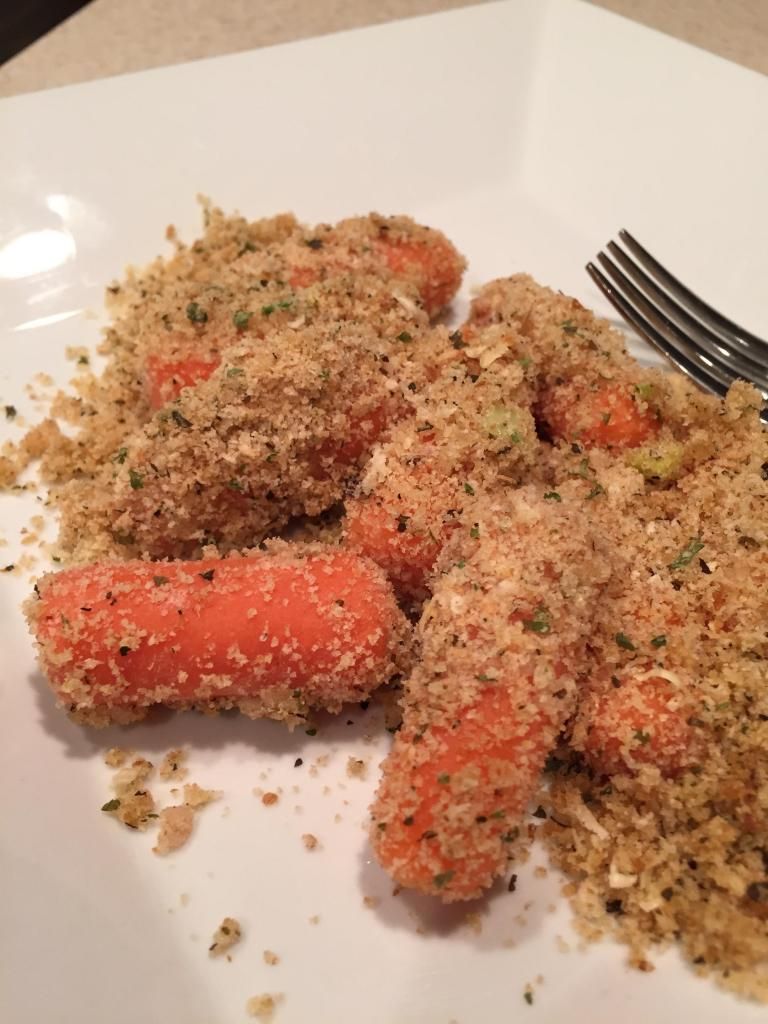 Even though this recipe could call itself a "side dish", there's no dish that could call itself the main course over these carrots! Once the carrots are nice and tender, the bread crumb topping just melts into the carrots. There's a host of flavors that have added themselves nicely to this dish and makes it quite delectable. While this does take a bit more time than my usual week night meals, it well definitely be worth it and you're eating healthy too!
Keep checking back for recipes that are sure to entice and get your mouth watering! Until then,
~Cheers!