Good evening everyone! We're starting this week of cooking off with a quick and easy recipe that fuses an American classic – the hamburger – with flavors of Asian cuisine. This marriage of cultures brings savory American beef and spicy Asian seasoning to the plate, when we have a chance to try something as unique as that, you know we're going to give it a shot. Let's get cooking!
The Recipe: Hoisin Burger
Original Recipe Found In: Food Network Magazine July 2012 Issue
What You'll Need:
(Serves 4)
1 Pound Ground Beef (85/15)
½ Cup Low Fat Mayonnaise
1 Teaspoon Sriracha (Or Asian chile sauce)
½ Teaspoon Sesame Oil
1 Cucumber (Sliced very thin – 1/16 inch)
6-8 Ounces Chopped Scallions (Fried or grilled)
1 Tablespoon Hoisin Sauce
4 Sesame Seed Buns (Toasted)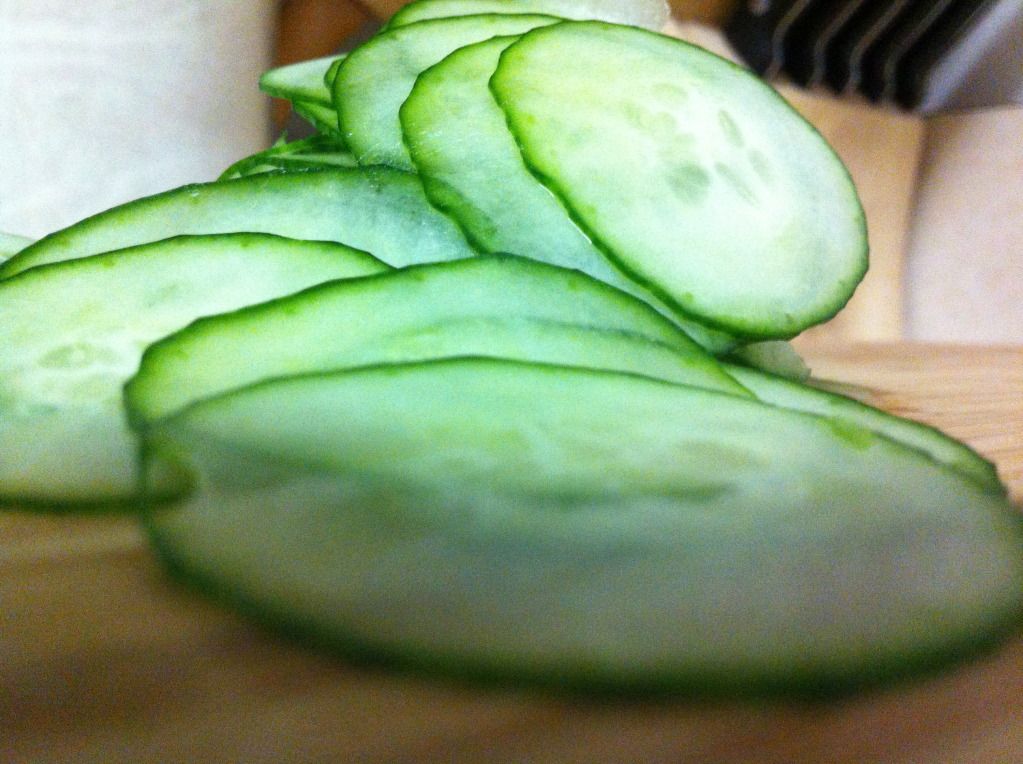 Begin by forming your hamburger patties. You can use any burger recipe you like (IE cracking burger) – or even just form the burgers with the ground beef and a sprinkling of salt and pepper. Set the completed patties aside.
In a small bowl, combine the mayo, sriracha and sesame oil. Whisk well until everything is blended. Your mayo should turn an orange / yellow color (almost like dark mustard). Store this may in the refrigerator until you are ready to serve.
Begin cooking your burgers via grill, steam, oven or grill pan (method does not matter). While the burgers are cooking, add a splash of olive oil to a small skillet and fry the chopped scallions until they have softened and are slightly translucent. This takes around 5 minutes, depending on the quantity of scallions you are cooking. During the last minute of cooking for the scallions, add a small drizzle of sesame oil and toss to evenly distribute amongst all the scallions.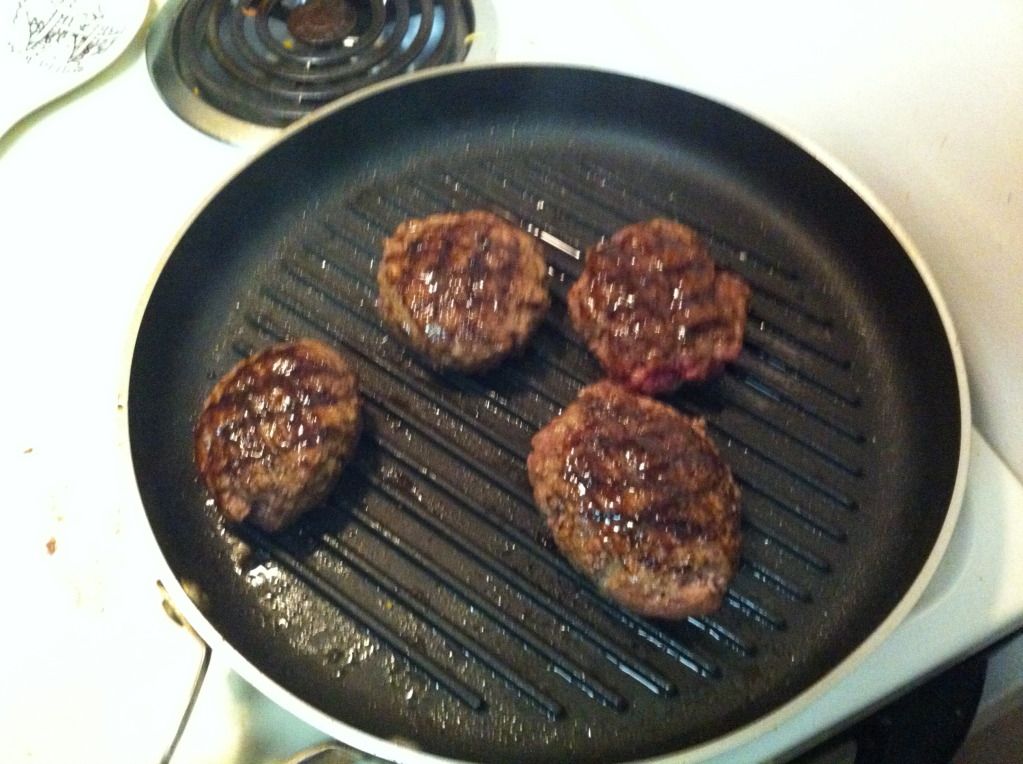 As your burgers are nearing completion, brush the hoisin sauce on the top and bottom of each burger patty. Allow the burgers to cook for an additional minute on each side to cook the hoisin flavor into the patties.
Hoisin sauce is an Asian dipping sauce made from rice, sweet potato and a myriad of other ingredients. It's a sweeter sauce that's prevalent in a great deal of Asian cuisine. Flavor wise, it's very similar to soy sauce, except less salt and with a little more of a 'bite' (due to a vinegar base). By brushing it onto the burger during the final stages of cooking, you're transforming the traditional tasting burger patty into an Asian inspired centerpiece.
Once the burgers have finished cooking, transfer them to a cutting board or plate and allow them to rest for 3 to 5 minutes. While resting, spread the sriracha mayo on the top and bottom portion of the sesame seed buns. On the bottom bun, spread a thin layer of the sliced cucumber.
Rest the burger on top of the sliced cucumber and top the patty with the cooked scallions. Top with the other half of the sesame bun and enjoy!
The Results:
It's a burger – but it tastes nothing like the classic American hamburger. Instead, this tastes like a dish order off a Thai or Chinese menu – except it morphed on to a burger. The sriracha mayo does pack a decent amount of heat, but is nicely neutralized with the freshly sliced cucumber on the bottom of the burger. We were pleasantly surprised at the lack of heat from the burger - on its own the mayo is quite spicy, but coupled with the buns, cucumbers and scallions the mayo blends in nicely.
(If you're not sure about cucumbers on a burger – just think about where pickles come from, then you'll realize it's not such a stretch)
All in all, this is a flavorful burger recipe that is sure to impress your guests or thrill the family with something new. With its quick prep time and great flavor, this is a recipe you'll want to try at home.
That's all we have for you tonight. We're back with a full recipe tomorrow night. (We're returning to an old favorite – but trying it in a whole new way). Until then,
~Cheers