Greeting everyone and welcome to a new week on Out of the Culinary! Today in the greater Des Moines metro, temperatures reached the high 90's, with the heat index in the triple digits. With these sweltering temperatures, it seems like perfect timing to feature a quick drink recipe. It's sure to quench any thirst after a long summer afternoon in the sun. And it's so versatile that you could put any fruit in it and it will still taste delicious!
The Recipe: Frozen Raspberry Lemonade Smoothies
What You'll Need:
1 Can Frozen Lemonade Concentrate
1.5 Cups Frozen Raspberries
1 Tray Ice
1 Can Water
Pour all ingredients into a blender. If you don't have a blender (like us,) adapt to use a smaller blender, like a Magic Bullet. Adjust accordingly, as to not overflow the small cup. Pulse the combination until you can't hear any ice cubes rattling around and the mixture is a smooth consistency.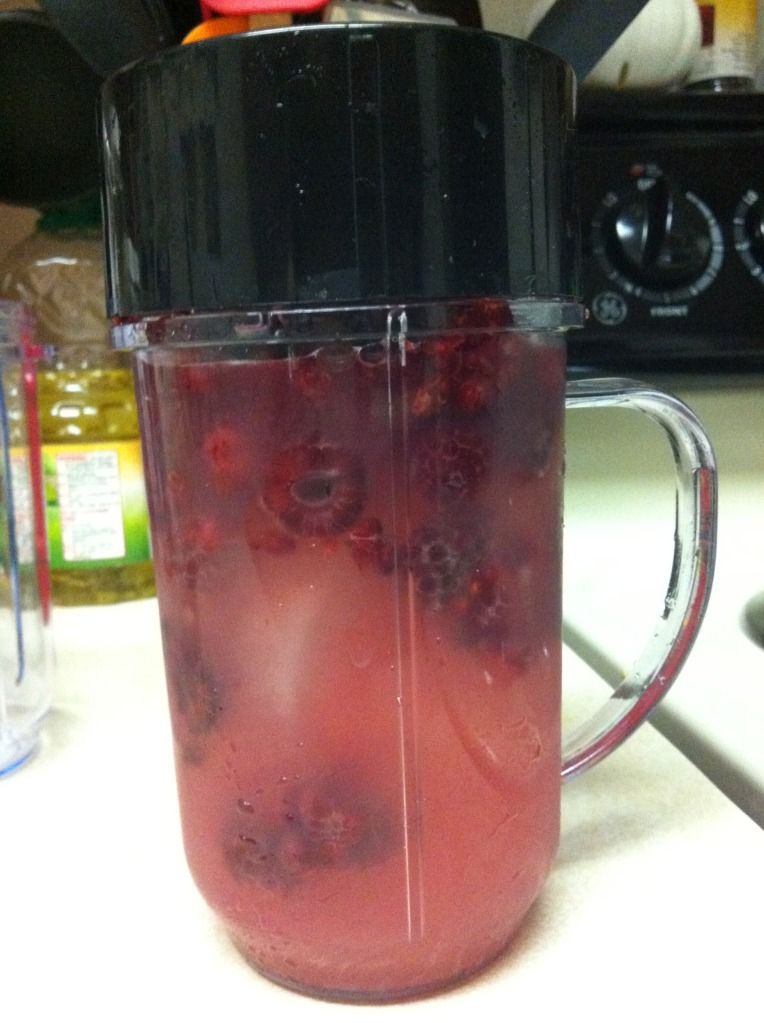 The End Result: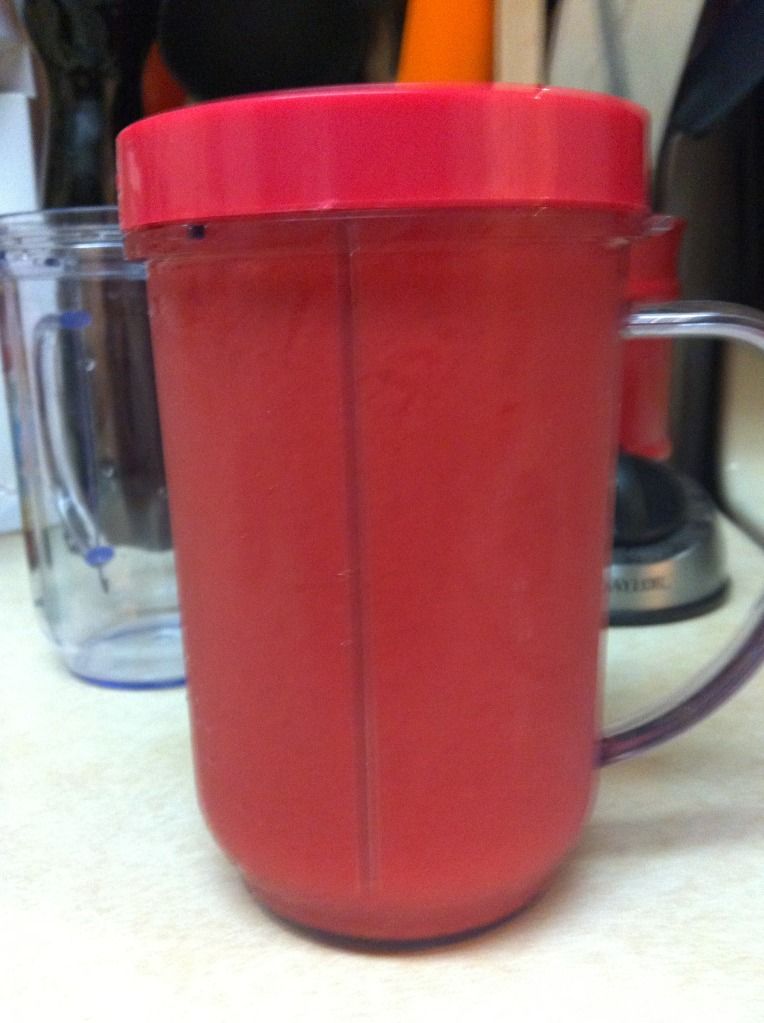 A refreshing and delicious summertime treat! Like I said before, you could use any fruit, like strawberries, blueberries, or even blackberries and the smoothie will still taste great. The lemonade flavor content is also up to you - if you like more than what the recipe alots, you could put in lemon peel or even lemon juice to give it a great burst of flavor. If you don't like a lot of lemon flavor, you could put half a can of lemonade with a can and a half of water to even out the flavor. If you want to make this an adult drink, mix with the appropriate amounts of your choice of alcohol and it will still be very tasty. Overall, a very adaptable drink for any flavor.
Join us tomorrow as I create a unique slider recipe and Tyler will follow me on Wednesday with a brand new dish. Until then,
~Cheers!