Good evening everyone! Welcome back to another edition of Around The Culinary World. We were off last week due to a little bit of traveling - that just means that this week we have a whole lot more stories to blog about. The culinary world didn't disappoint this week - we've got stories about food trucks, a big name restaurant chain in financial trouble and so much more. Let's dive in!
We've said it time and time again on the blog - we're not just about healthy cooking & eating but we're also about sustainability and maintaining a healthy, working world. Overfishing, pollution as a by-product of certain crops, chemical contamination of our food system; these are all key points in the culinary world, whether some will admit it or not. It's not just about what type of foods we eat and how we prepare them, but also about where the come from and the impact their production has on the world around us. Eatingwell.com puts this issue in a new light this week with their article regarding the best proteins for your health and the environment - and they throw in the worst as well. It's a very interesting read and maybe it will help you make smarter decisions the next time you head out to the grocery store. Check it out
HERE
.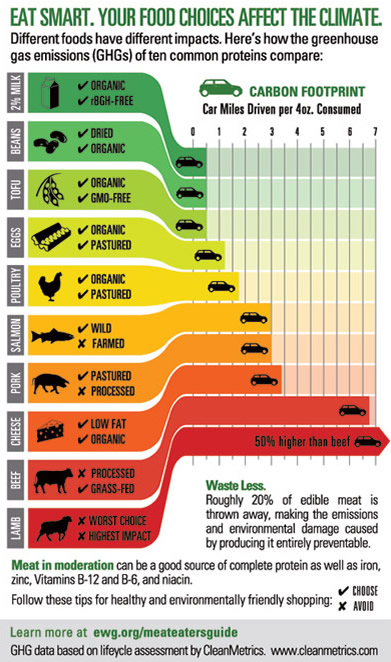 The food truck phenomena hasn't hit the greater midwest in force as of yet (outside of Minneapolis, Detroit, St. Louis and the other major cities). For those who are unaware, food trucks are essentially restaurants on wheels - while these creations have been around for many years, they are just now becoming a culinary delight. (I suppose that's a nice way to say that their food is now becoming edible!) Just because you don't have a food truck in your neighborhood doesn't mean that you can't laugh at some of the more...poorly named ones. Check out the slideshow of bad food truck names
HERE
.
Our "So...do I still have a job?" story of the day goes to this
unfortunate soul
. Oops.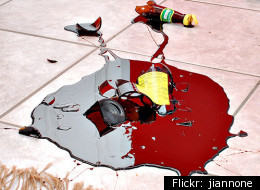 As a business major, I tend to pay close attention to the daily runnings of some of the corporations and businesses that I use or support. I like to see their day to day actions and how they are using a financial strategy to plan for the future. For the most part you can see the financial struggles of a company coming. Cutbacks, conservative strategy (I.E. financially bailing water). I'll have to admit, I didn't see the troubles that Quiznos is facing coming. It turns out that one of my and Maggie's favorite eateries is in a little financial hot water. Check out how bad things really are
HERE
.
It turns out, consumers actually enjoy foods that are better for them (who knew!?) A recent study found that most consumers if given a choice between an organic or non-organic food item will opt for the organic. (The downside, as we pointed out in an Around The Culinary World story from 2 weeks ago - is that organic almost always costs more, which instantly forces the consumer away). It's not a groundbreaking finding by any means but it does show some support for healthier eating in this country. As soon as production costs can be lowered into a competitive range with non organic items, we could have a real competition on our hands. Check out the details of the study
HERE
.
It's summer cooking time (hooray!) which means grilling, outdoors and enjoyment. Outdoor cooking and grilling means outdoor cooking and grilling gadgets. (again, hooray!) Check out the five best summertime cooking gadgets
HERE
. How many do you have in your kitchen? (We have 4/5! Lactose intolerance kinda makes an ice cream maker unnecessary...)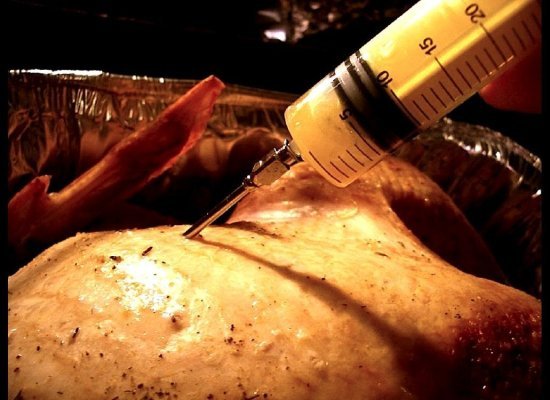 That's all the news that's fit to blog about this week. We've got another full week of recipes line up for you - starting with Maggie's dish on Tuesday night (does she get bold again or is she going to try something more traditional after last weeks' 'flop'?) And I will be taking to the kitchen Thursday night with a very unique recipe - one that should channel visions of a faraway land... Be sure to stop in then to see what we've got cooking. Until Tuesday,
~Cheers