Good evening everyone! I'm sure, like everyone else, our readers are as tired of Thanksgiving leftovers as we are. Only ours lasted 2 days, but it's nice to get away, far, far away from any T-Day related dishes as possible. Tonight, I'm doing just that. With a dish that is a complete 180 of the turkey obsessed week we had, tonight's dish is a new spin on a blog favorite.
The Recipe: Chip-Crusted Fish Fillets
Original Recipe Found In: Cooking Light, December 2011
What You'll Need:
4 (6 ounce) Cod Fillets (or other firm white fish; we are substituting with a flounder for our version)
2 Teaspoons Canola Mayonnaise
1/8 Teaspoon Salt
1 (2 ounce) package of Salt and Vinegar Kettle-Style Potato Chips, crushed
1/2 Cup Light Ranch Dressing.
To start, preheat the oven to 400 degrees. On a parchment-lined baking sheet, arrange the fillets at an equal space apart. Brush 1/2 teaspoon of mayonnaise over the top of each fillet and sprinkle evenly with salt.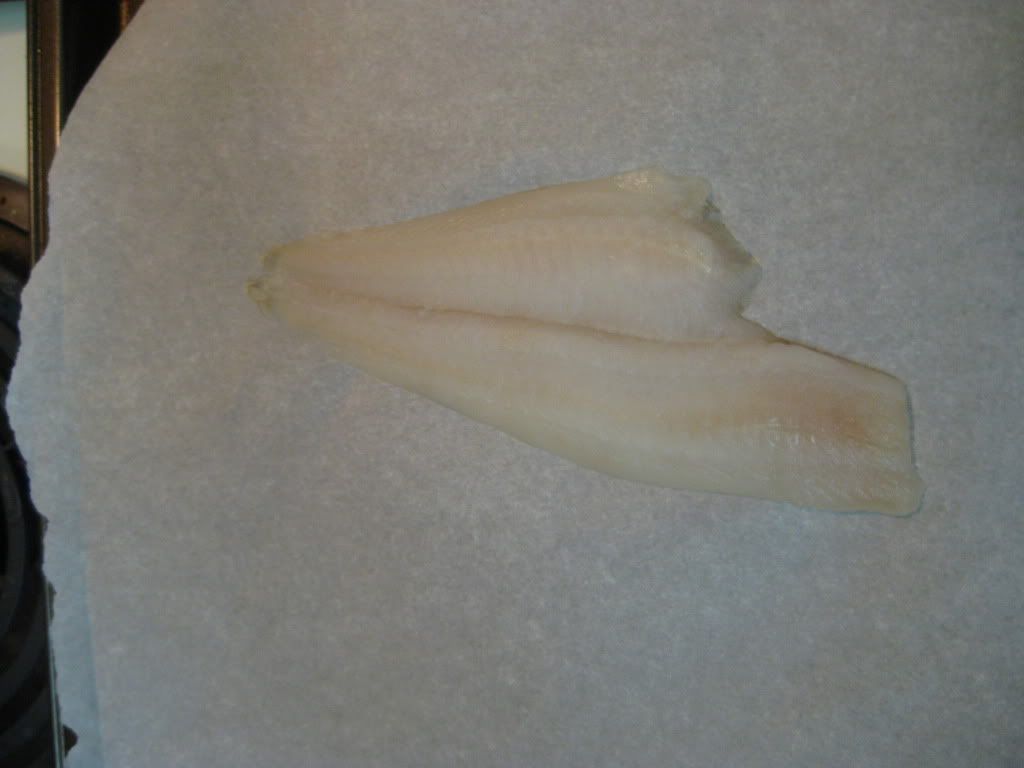 Placing the fish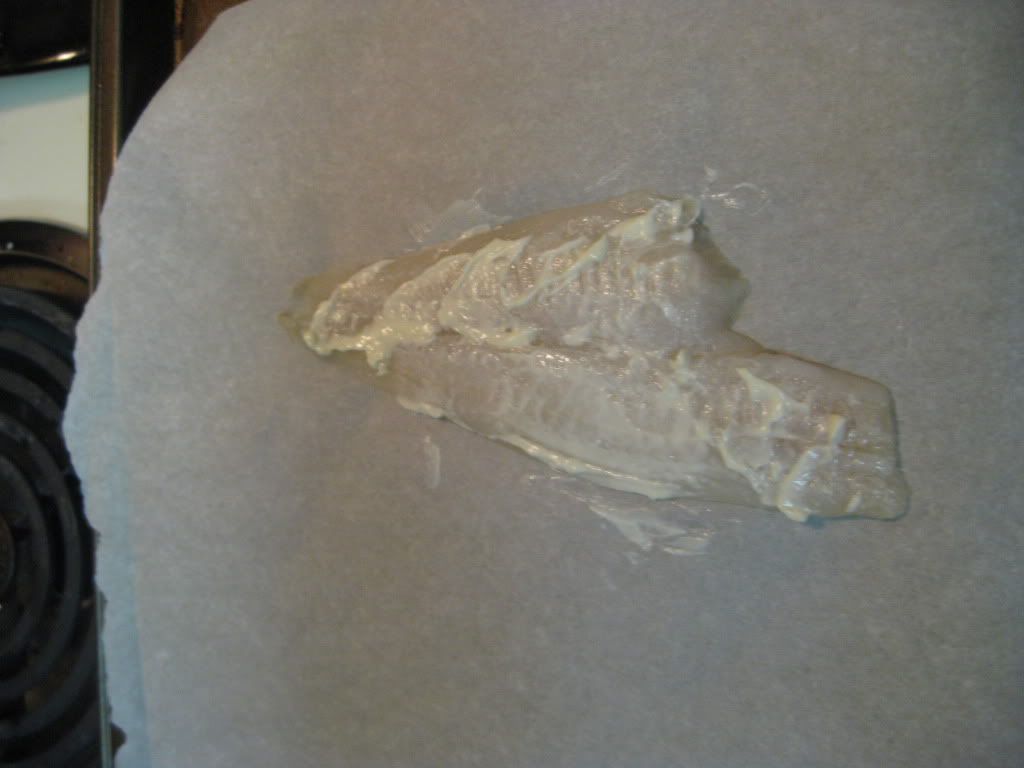 Brushing it with mayo.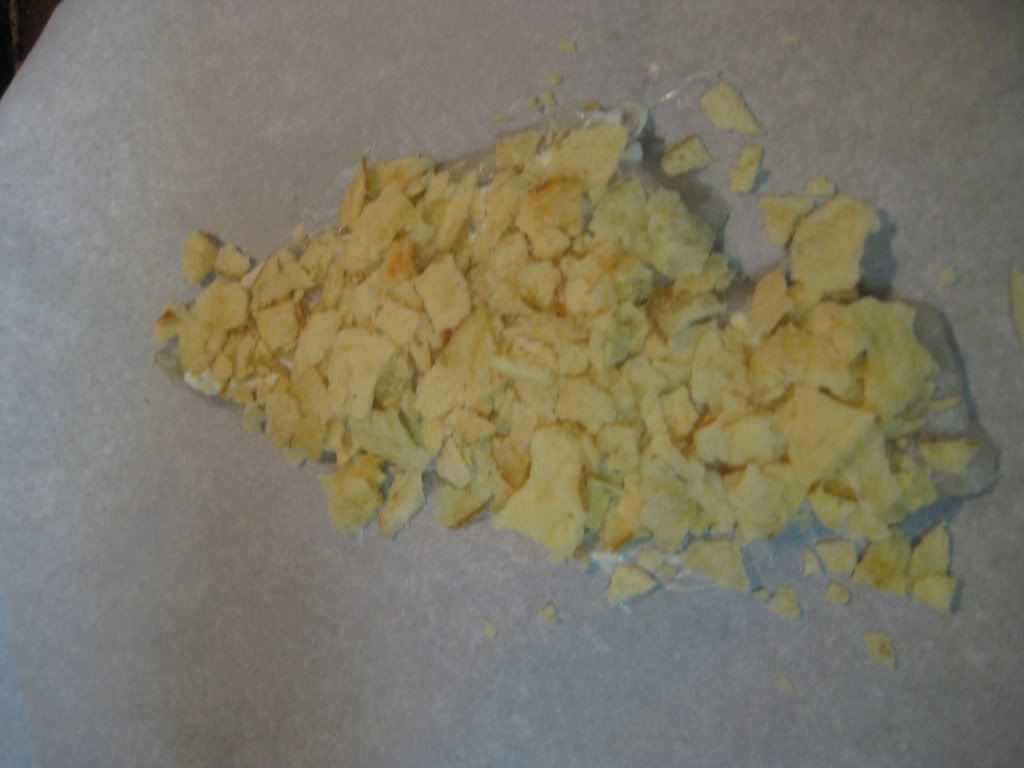 Sprinkle with crushed chips.
Gently press about two tablespoons of the crushed chips evenly on top of each fillet. Cook the fish at 400 degrees for ten minutes or until the fish flakes easily when cut into. Serve with the ranch dressing, or any dressing of your choice, enjoy! It's just that simple!
The End Result: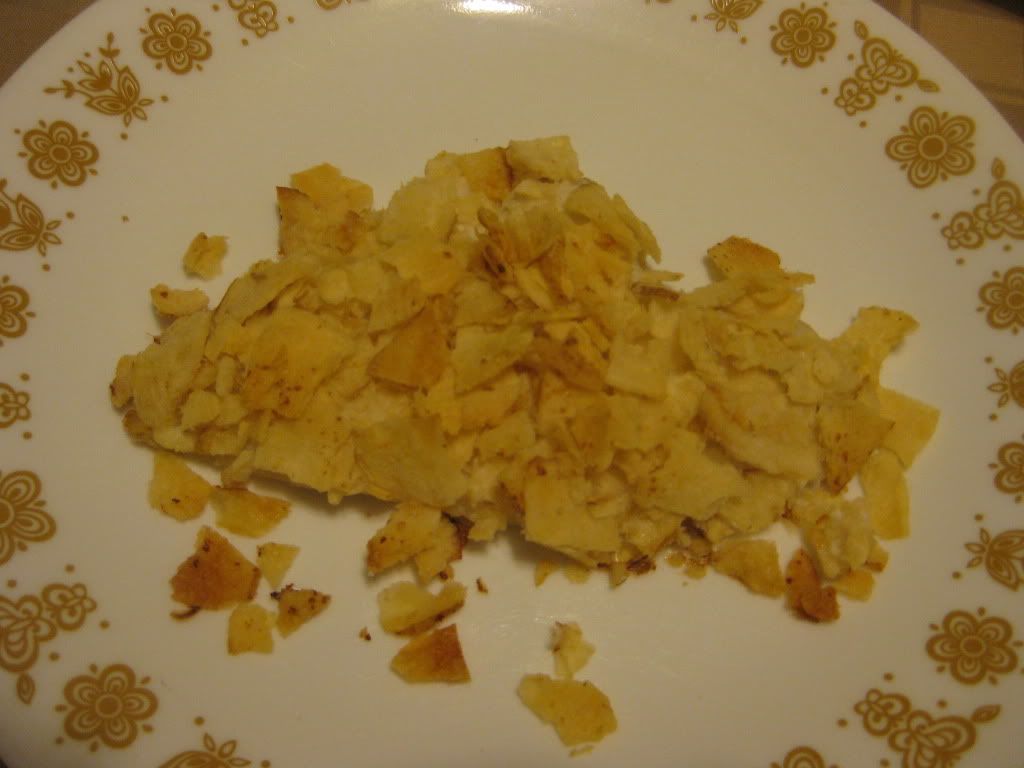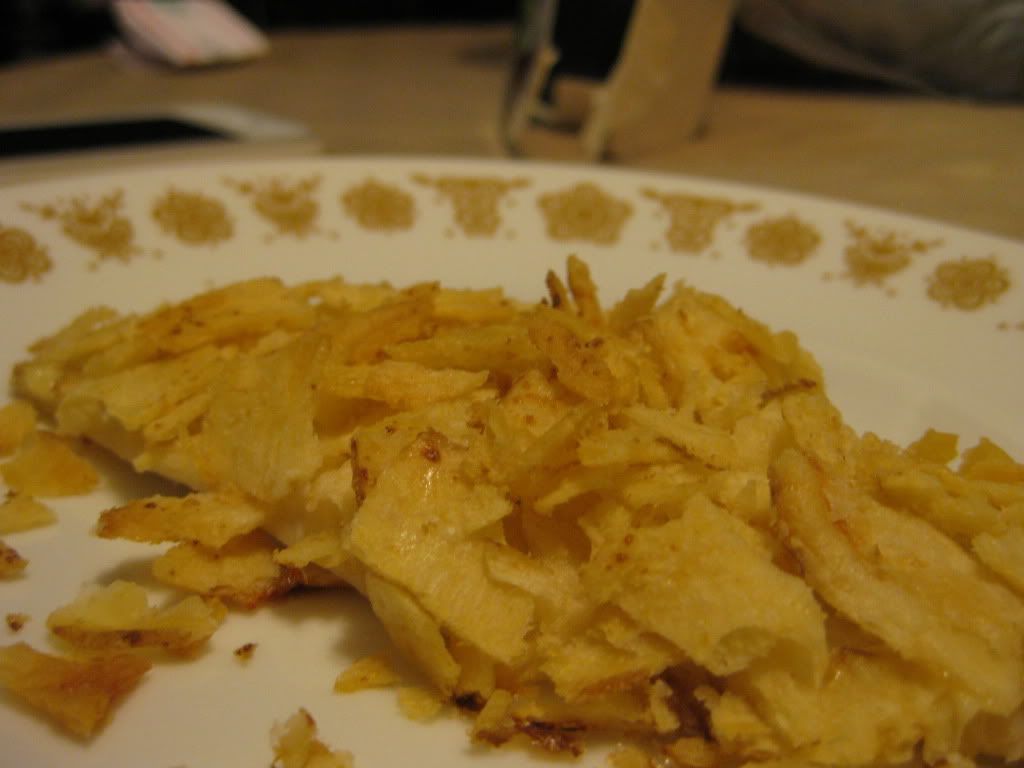 This fish was fast, fresh, and flavorful. The salt and vinegar chips really mellowed out in the oven and gave it a really great crunch. The mayo also gave a good base for the chips to stick to the fish. Of course, the fish itself was great and was a good starting point for this dish. Overall, a superb, any night of the week dish!
This an extremely easy recipe, but after all the baking you (or a loved one) did last week, you deserve a break! It's great to have dishes that take half a day to prepare and quite honestly, it should happen more than one day a year. But when these dishes are often soaked in calories and it's not so much fun the day or two after. This recipe is under 300 calories and won't give you a big caloric intake, like so much of us did last week.
Tune in tomorrow as Tyler returns to an old favorite and adds a new twist. Until then,
~Cheers!