Good evening everyone! As many of our readers know, I frequently like to experiment with different flavor combinations. Whether these flavors work or not, it's all about experimentation and seeing if the text translates to taste. The flavors I am trying tonight will be completely new for the blog. I am expecting it to work, especially with the meat I am using with it. But will experimentation lead to a new flavor or failure??
The Recipe: Pan-Grilled Ginger-Honey Pork Tenderloin
Original Recipe Found In: Cooking Light, January/February 2012
What You'll Need:
1 Tablespoon grated peeled Ginger
3 Tablespoons Honey
1Tablespoon fresh Lemon Juice
1 Tablespoon lower-sodium Soy Sauce
1 (1 pound) Pork Tenderloin, trimmed
The beauty of this recipe is that it only has five ingredients. Sometimes it doesn't translate that well because because of its simplicity. Other times that's what defines the dish. I've never hear of a ginger/honey/pork combination before and I'm really hoping it turns out well.
To start, combine the ginger, honey, lemon juice, and soy sauce in a bowl, whisking together until smooth. Coat a grill pan with cooking spray and heat over medium high heat. Sprinkle the pork with salt and pepper.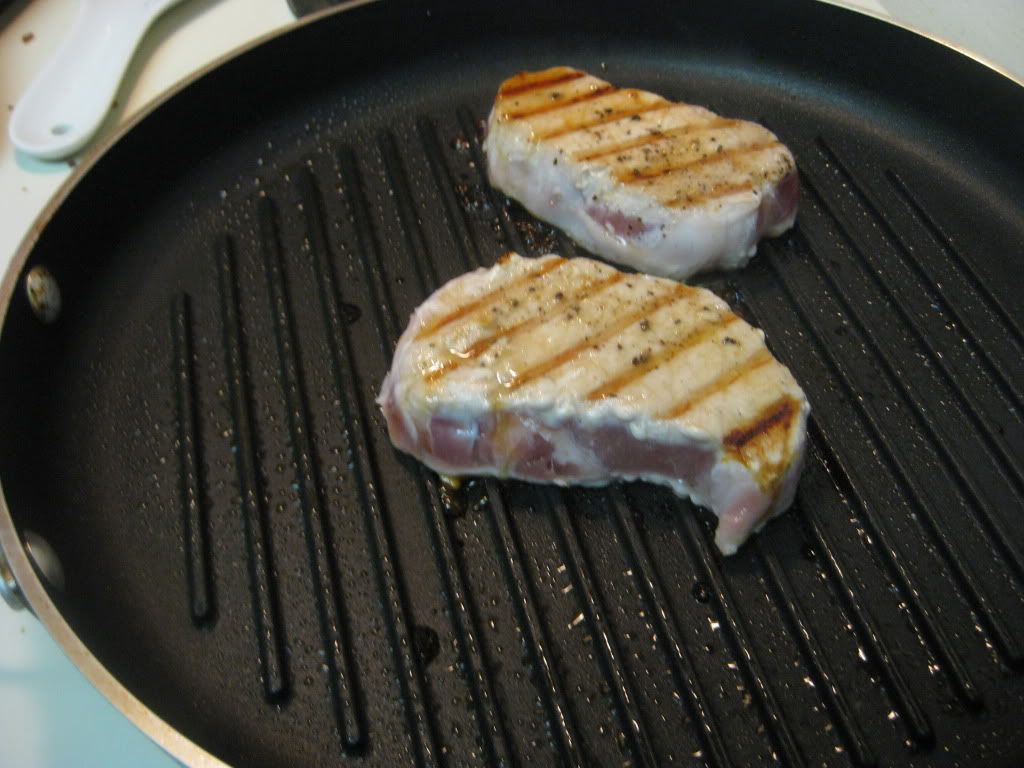 After one flip on the grill pan...
Add the pork to the grill pan and cook for 15 minutes or until a meat thermometer reads 145 degrees. Since this is my first go-around with pork, I'll stick with the 'done meat rules' at 145 degrees. Frequently baste the pork with the sauce while cooking to be sure the sauce with stick with the pork. This will give it a nice, dark, carmelized color, due to the sugar in the honey. After cooking, let the pork rest for five minutes to reserve all those juices and flavor. Serve and enjoy!!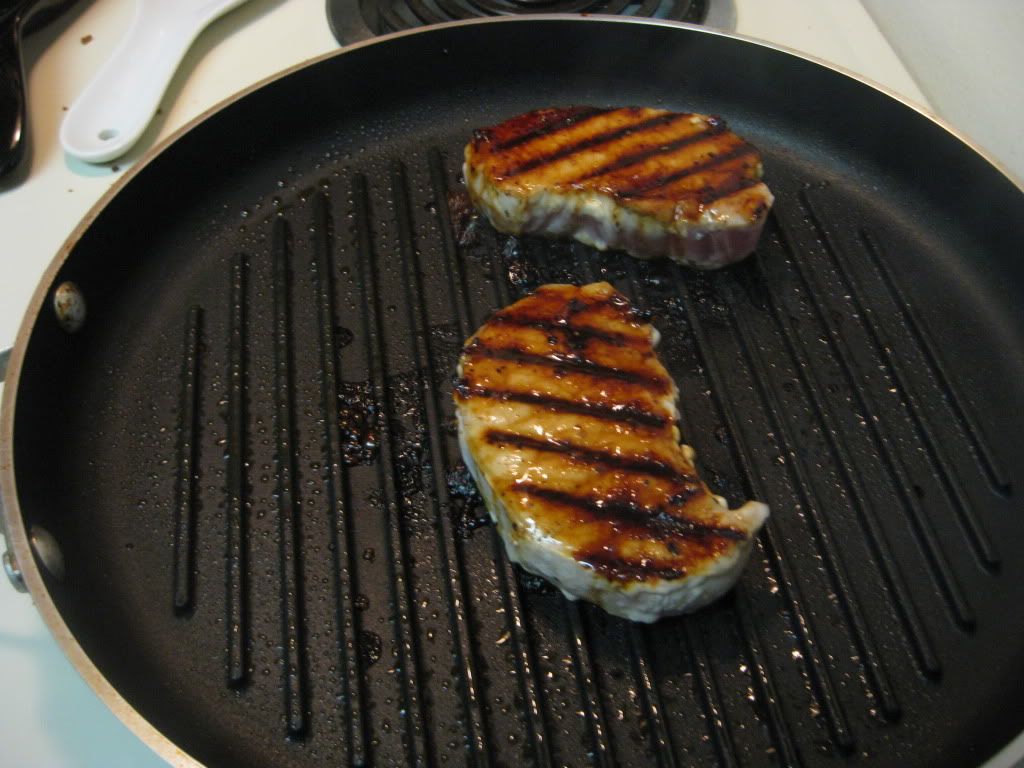 After the second flip...
The End Result: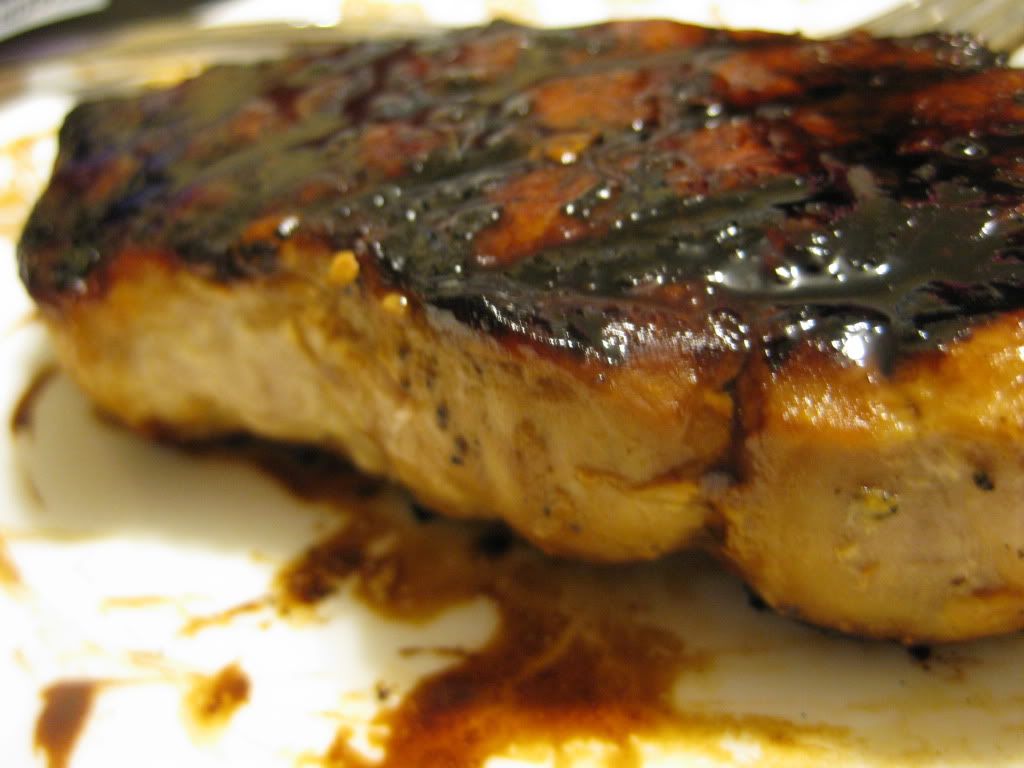 I honestly had no idea what I would end up putting in the end results prior to cooking this dish, I assumed the flavors would be good but unfortunately, the unique flavor that I wanted out of the dish was cooked out. I didn't flip the pork as much as I should have and I ended up with a smoky mess. I kept basting the pork but didn't turn it enough. This meant the honey caramelized and then went right on to burning. If I had kept my eye on the pork, it probably would have retained some of the flavor. Underneath the crust there were still some good morsels of the glaze. What wasn't burnt was actually quite tasty. A good premise with unique flavors, but fell flat on its face, due to the lack of supervision by me. Tonight was another lessoned learned. This glaze goes from golden to crunchy in a very short amount of time.
That's all we have for you this week. Join us next week as we start off the week with a fresh batch of news from Around the Culinary World. Until then,
~Cheers!