Hello again everyone! I hope you all had an enjoyable weekend - Maggie and I had a weekend packed full of events in our little metro area. Friday, Saturday and Sunday were all packed to the gills with things to do, places to go and people to see. It was nice to be able to enjoy it - despite the high humidity and slightly too warm temps. Now we're back to blogging and have another week of new and unique recipes lined up for your enjoyment. Of course, it's not truly the start of the week until we go 'Around The Culinary World' for a look at what's new and newsworthy in the world of food. Let's get going!
Google has a cool feature that visually shows search results called correlate. This feature can show interesting things about human behavior, especially when it comes to keywords or certain terms typed into Google. The Huffington post has pulled together a few interesting food related searches that really show how different regions of the country act (and search) in regards to food. It's an interesting set of graphs - be sure to check it out
HERE
.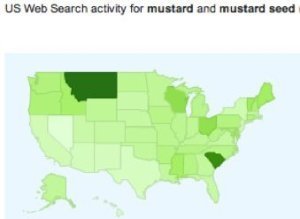 The New York Times has an interesting editorial regarding the actual cost of cheap meat. You can read that story
HERE
. It's always interesting when people go behind the scenes of 'cheap' food products. It always ends up with the findings of 'up front costs are low' while long term costs are high. Take fast food for example. Yes, it is cheap and accessible to everyone. The issue is, in the long term, the health care costs of people who are frequently sustaining themselves on cheap food almost always surpasses the savings they experienced up front. Food for thought. It's cheaper spending $3 per person to cook for yourself than it is to spend .99 per person and suffer the health bills you could incur later.
I'm sure by now you've seen that the food pyramid is no more. In it's place is a much more 'user friendly' approach that breaks down the food groups on a plate. The portion 'percentage' is supposed to make it easier for everyone to understand. Critics argue that phrases like 'protein' are still too vague (what type of protein? Beans, meats??) but everyone can agree that it is certainly more simple to understand than the pyramid. Especially the newly designed pyramid of a few years ago. That monstrosity was confusing as all get out. I grew up with the old 'black and white' pyramid that used to be the standard - and I didn't think it was too terribly hard to understand - so when the came out with that rainbow colored pyramid disaster in the mid 2000's I was really perplexed at why it needed to be updated. This new 'plate' certainly looks like it will serve a useful purpose though. Check out the plate in the image below: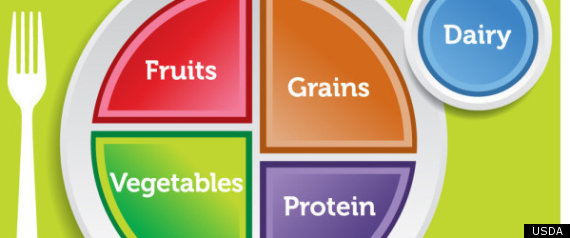 Speaking of the food pyramid,
HERE's
a visual collection of all of the various 'healthy eating guidelines' that the US Government or USDA have rolled out over the years. It's interesting to see how this program has evolved.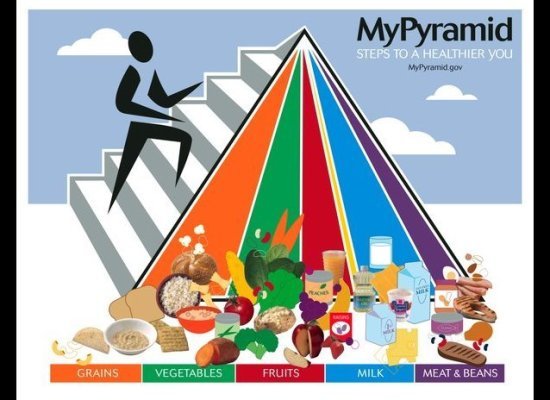 Seriously... what the heck is that thing?
One of the biggest debates in food news recently has been in regards to the 'use by' dates on food packaging. Studies have found that Americans are wasting tons of food every year, simply because the 'use by' date has passed. In our own household, this is a great debate. Maggie is the type that throws things away the second they hit the use by date. I like to smell, taste and otherwise inspect the food before doing so. I've found for things like mustard and crackers (general pantry goods) the use by date is simply not accurate. So long as I don't tell Maggie what the use by date is - she's none the wiser. How much of an impact is this little debate in all of the household across America? Check out the story
HERE
to see for yourself.
There you have it folks. All the news that fit to blog about this week. We've got another full week planned for cooking. Maggie will be taking to the kitchen on Tuesday night and I'll be taking things over on Thursday night. We both have new, exciting dishes to debut, so be sure to stop in to see what we've got cooking. Until then,
~Cheers