Hello again everyone! Welcome to another Monday and a brand new edition of Around the Culinary World. For those who are new to the site, we like to highlight a few culinary based stories each and every Monday, just to keep up with what's happening in the culinary world. This week features a plethora of stories across the culinary news – there's sure to be something for everyone to enjoy. Let's dive into the culinary news for this week!
About a month ago, we talked about the fraudulent word of olive oil and how legitimate producers were being forced out of the market by lower quality products advertising themselves as high end (or extra virgin) olive oil. There's even a book covering the topic – "
Extra Virginity: The Sublime & Scandalous World of Olive Oil
". Recently, the Journal of Food Science took a look at the food industry as a whole and found that there are quite a few products that are heavily copied or highly fraudulent. Using the foodfraud.org database, the April issue of the Journal of Food Science composed a list of the most 'adulterated' food ingredients / products. Check out the full list
HERE
. Obviously, olive oil tops the list, but there are quite a few other products here that could surprise you.
Odwalla Milk brand has announced a nation wide recall of their chocolate protein 'monster' drink after reports that some consumers are suffering allergic reactions to the product. It seems the milk might have been contaminated with peanuts or some other tree nut during production, prompting allergic reactions from those who suffer allergies from the legumes. This recall affects all products with the 'best by' date on or prior to May 23. Read more about this recall
HERE
.
Easter and ham go together like turkey and Thanksgiving. It's likely that a large majority of Easter gatherings yesterday had some form of baked or roasted ham on the table for dinner. Equally likely is the large quantity of leftover baked or roasted ham today. So, what do you do with that leftover Easter ham? Kitchen Daily has composed a short list of recipes featuring all sorts of uses for that extra pork in the refrigerator. Check them out
HERE
.
A few months ago
we shared the story
regarding a change in a San Francisco law that prevented Burger King and McDonald's from including toys in their kid's meals. Critics argued that the inclusion of the toy was a way to entice children to purchase the low quality food, thereby contributing to the obesity problem that America's youth are currently facing. McDonald's responded by simply 'charging' for the toy (by adding .10 to the cost of the meal, then turning around and donating that .10 to their Ronald McDonald charity) At the time, I commented that while the concept was a nice idea (attempting to reduce the consumption of fast food by children) the method to do so was misplaced and probably a bit of an overreach.
Since that time, a lawsuit was placed in the state of California, challenging the right of McDonald's (specifically named in this lawsuit) to give away toys with their Happy Meals in the state of California. Once again, the company was accused of using the toys as a way to lure children into their restaurants and purchase their food. However, on Wednesday, a San Francisco judge
threw out the lawsuit
, effectively ending the quest to ban toys in kid's meals in California.
My 2 cents on this story are pretty straightforward. Yes, children should be encouraged to avoid a reliance on fast food. No, I don't think banning toys from the meals will make any difference in this movement. First and foremost, the fast food producer will simply "charge" for the toy to skirt around the new law. Secondly, the children are not making these purchases, their parents are. So, in order to slow the consumption of fast food by children, I believe the movement has to start by targeting parents – not kids. Education for both parents and kids about the quality of food are a great way to start. Banning toys seems like the wrong way to fix what is otherwise a good idea.
Finally, continuing in our recent trend of "best of stories" we have a product that makes an appearance in quite a few kitchens across the world; instant coffee. Yes, the simple to brew pick-me-up is a popular (if not critical) element in the average worker's morning routine. With great popularity comes great competition, and the instant coffee market greatly reflects that. There are literally hundreds of instant coffee choices in each and every super market and corner store across the planet. So, which brand of instant coffee rises above the rest? Check out the taste test results
HERE
.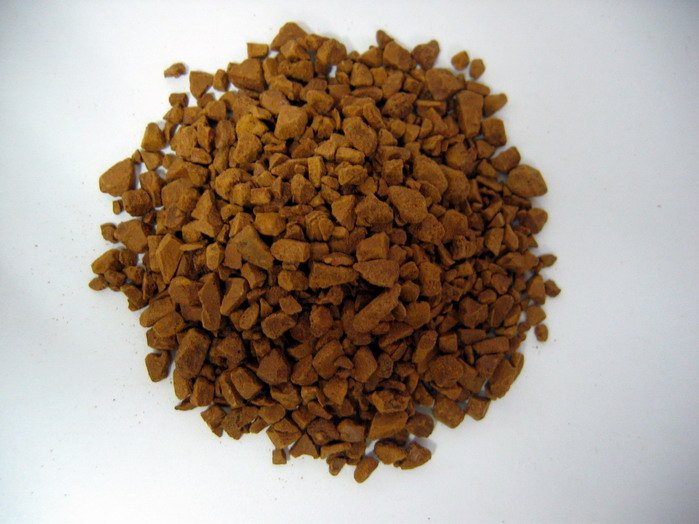 Without this, much of America would fail to function before 11 AM
That's all the news that's fit to blog about this week. We've got a unique collection of recipes to share this week. Maggie will start us off on Tuesday with a brand new recipe that plays into her 'wheelhouse' but adds a new twist. I'll follow her on Wednesday with a Mexican dish that I am very eager to try. It's sure to be a fun week of cooking, so be sure to stop in Tuesday night to see what's on the menu. Until then,
~Cheers