Good evening everyone...again! The cooking world can be defined into two (loose) categories: Cooking and baking. Typically, you can be good at both or good at one or the other. I'm still getting in touch with my baking side - generally if it looks incredibly delicious, I will bake it. This recipe is no exception. A coworker of mine brought these cupcakes in and I knew I had to make them.
The Recipe: Lemonade Cupcakes
What You'll Need:
For the cupcakes:
1/2 Cup frozen Lemonade Concentrate, thawed
18 1/4 Ounce package White Cake Mix
8 Ounce container Sour Cream
3 Ounce package cream cheese, softened
3 Eggs, beaten
2 Tablespoons Lemon Zest
For the frosting:
8 Ounce package Cream Cheese, softened
1/2 Cup Butter, softened
2 Teaspoons Vanilla Extract
16 Ounce package Powdered Sugar
To start, preheat an oven to 350 degrees. In a large bowl, combine the lemonade concentrate, cake mix, sour cream, 3 ounces cream cheese, eggs, and lemon zest. Beat all these ingredients with an electric mixer for three minutes. Fill paper-lined muffin cups 2/3 full. Bake the cupcakes for 22-25 minutes or until a toothpick inserted in the center of the cupcake comes out clean. Let cool, in either in the muffin trays or on cookie racks.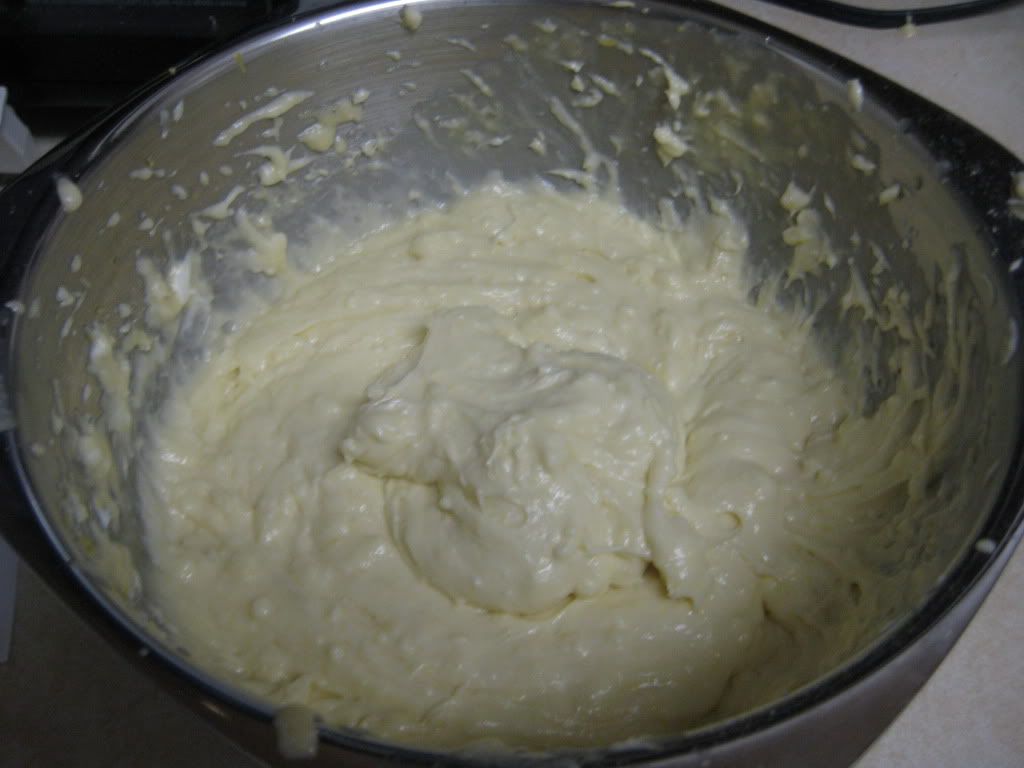 Sweet, lemony goodness
In another bowl, beat together 8 ounce cream cheese and butter until smooth. Blend in the vanilla. Gradually, adding about 1/2 cup at a time, beat in the powdered sugar until smooth. To top the cupcakes, you can either pipe the frosting with a frosting bag or take an offset spatula and smooth the frosting. Be sure the cupcakes are cooled when placing the frosting on top. Serve and enjoy!
The End Result:
Cupcakes have inserted themselves in the American mainstay the last few years and flavors like this will help keep them popular. They were incredible moist and tangy, but not incredibly tart. I made one slight error when I baked them: I put the 1/2 cup of butter in the batter and it made it incredibly rich. I'm sure without the butter, the cupcakes would be light and fluffy. Regardless of my mistake, they are a delicious dessert and makes for an awesome treat.
Thanks for joining us this week. Check back on Monday as we take a spin Around the Culinary World. Until then,
~Cheers!