Hello again everyone! We have a special treat for you this afternoon in the form of a unique new recipe that's perfect for any quick family meal or even as a weekend treat. Today's 'quick hit' recipe combines Asian cuisine with Mexican flavors. Intrigued? You should be! Let's get cooking!
The Recipe: Won Ton Tacos
Original Recipe Found On: Pinterest
What You'll Need:
(Serves 2-4)
Won Ton Wrapers
1 Pound Ground Beef
1 Packet Low-Sodium Taco Seasoning
Shredded Mexican Cheese
Various Taco Toppings (Your choice: sour cream, hot sauce – etc.)
Begin by preheating your oven to 350 degrees.
For this recipe you'll want to find refrigerated won ton wrappers in your local grocery store. If you're unaware of what a won ton wrapper is – they're simply a little square of thin dough that's lightly floured. They're very common in Asian cuisine – and they're not hard to find in any major grocery store chain.

Won ton wrappers come dried, where you have to soak the dough to return moisture to it or soft. The soft forms are much easier to use and will be more cooperative for this recipe – so be sure you find the soft variants if possible.
Begin by browning the hamburger, draining off the excess fat and then adding the taco seasoning and cooking as indicated on the seasoning packet.
While the taco meat is cooking, you can begin to prepare the won ton wrappers. Using two to three large muffin tins (depending on the number of people you are serving) lay a square of won ton over one muffin opening and press down on the center to fold the wrapper into the cup. You're trying to create small "cups" out of the wrappers – you may have to tweak sides of the wrappers to ensure there are no low spots or large openings. We found that laying the won ton so it was like a diamond shape (with the bottom pointing down towards you) was the best method for creating an equal sized cup.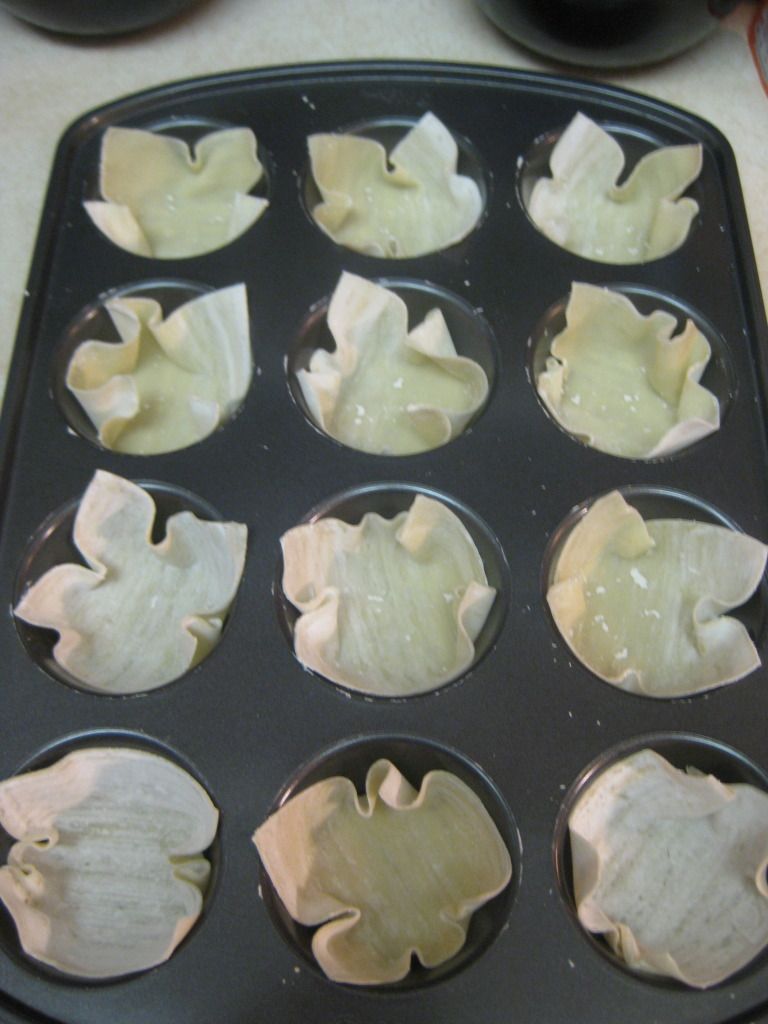 Once all of the wrappers have been placed into the muffin tin and the hamburger meat has transformed into taco meat – you can begin assembling the won ton tacos. Simply scoop a small helping (we found one wooden spoonful to be the 'sweet spot') into the won ton wrapper. Top each won ton with a sprinkling of cheese and then pop the muffin tins into the oven for 8 to 15 minutes, or until the won ton wrappers turn a light golden brown and then cheese is perfectly melted.
Once cooked to your preference, pop the won ton tacos from the muffin tin, top with your choice of taco toppings and enjoy!
These little taco cups are simply superb! The won ton shell, after baking in the oven, turns into a crispy little tortilla cup, making this blending of two cuisines taste simply like mini tacos. The recipe is easy, it's fun and it's fast. You can't beat that combination! Give this one a try at home – you won't be disappointed.