Good evening everyone! Welcome back to another edition of Around The Culinary World, where, I'm pleased to say, we actually have news to share this week. While the past few weeks have been bare and boring, this last week was teeming with news and interesting articles. Let's dive right in to all the news that's fit to blog about:
If you're like us, your pantry is full of all sorts of dried goods and other spices, sauces and pastas you can fit into the cabinet. After a while, these things can tend to pile up to the point where you don't exactly remember what is in there anymore. If that's the case, maybe it's time to do a little pantry spring cleaning. Eatingwell.com has a few helpful tips on spring cleaning your pantry along with a list of the top 5 'staples' that you should be keeping on hand at all times. Check out the story
HERE
.
Ever since that 'wonderful' (read: awful) movie 'The Bucket List' came out, people have been making '10 things to do before you die' lists like they're going out of style. I'm not a fan of the whole 'before you die' list phenomenon. Why not call them '10 things that you might like' or '10 things you didn't expect' or '10 things that you should do because they're really cool'. The threat of death doesn't really add to the appeal for me. That being said,
here's
10 things to do with macaroni before you die.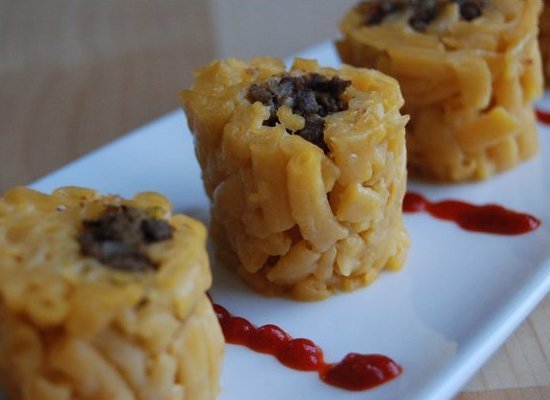 Going out to eat is always a fun excursion. You get to try new menu items, share the ambiance of a restaurant with a loved one(s) - but did you know you may be doing the whole restaurant experience the wrong way? In (yet another) 10 things list, Adam Roberts looks at the 10 things you're doing wrong when you go to a restaurant. Thankfully, you don't have to try any of these before you die! Check out the full list
HERE
.
We've got a lot of top 10 lists this week - here's another one. The 10 best ways to eat cheap (and it doesn't involve ramen noodles or mac and cheese three nights a week). There are some interesting tips here, a few 'obvious' notes, but most of the list has some valuable info for those looking to save a few bucks a week in groceries. Check out the full list
HERE
.
Are you a bad tipper? You might want to start finding a little extra 'generosity' after every meal. Some of the short changed staff are starting to get angry - and a few are turning to unusual mediums to express their anger. One particular delivery guy has started a blog just to gripe about how horrible some people tip. Read a few of the stories and you'll be shocked at how cheap (and rude) some people can be. Check it out
HERE
.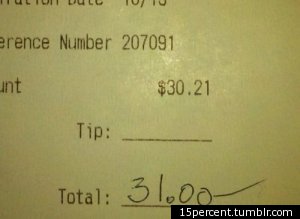 There you have it folks. All the news that's fit to blog about for the week. As usual, we have a full week lined up for you this week. Maggie will be cooking Tuesday night - can she make a successful comeback after last week's 'failure' recipe? I'll close up the week on Thursday night with an ambitious dish - something I've always wanted to try but have never actually tried (yes, after almost a year of blogging, there are still recipes out there that we have yet to try!) Stop back in Tuesday night to see what Maggie has cooking. Until then,
~Cheers