Good evening everyone! Welcome to a new week of blogging and recipe sharing here at Out Of The Culinary. This week, Maggie and I are pumped to share two new recipes with you. Maggie has a dish that she has never worked with before lined up. I'm returning to one of my first recipe - not only that, it's one of my first recipes that didn't go so well. Those will come later in the week, of course, as we always start the week off with news from around the culinary world - this week is packed with good stories. Let's dive right in:
It's almost summer - painstakingly close to summer. The days are hinting at 80's and 90's - the trees are fully 'popped' with leaves, the flowers are full; summer is so close you can taste it. (Unless you live the the great midwestern states like we do - it's been 50 and rainy for a week - not so much like summer then!) With summer, of course, comes grilling. We've covered gas grills (both cooking techniques and how to purchase) on previous blogs. Tonight's story feature the other form of grilling - charcoal. Now, we've not about to start up the great debate between gas and charcoal grilling, we here at Out Of The Culinary believe there is room in the world for grills of all kinds - gas, charcoal, electric - so long as you have delicious cooked meats - all grills are welcome. Public service announcement aside,
HERE'S
a story on everything you need to know about charcoal. Even if you're a seasoned grilling veteran, I'll bet there are a few facts here you didn't know!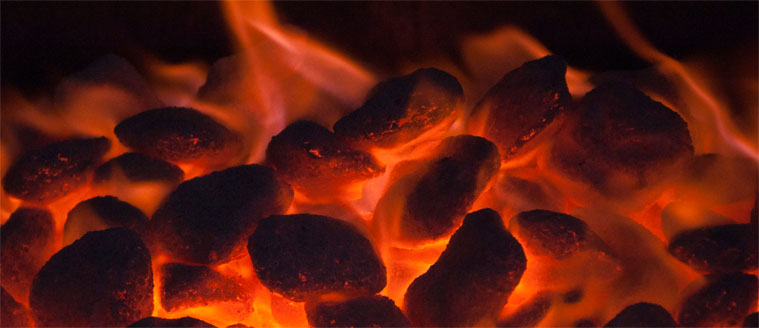 What is one of the best things to grill in the summer? Burgers! Eatingwell.com has a useful story regarding the
16 tips for the perfect burger
. Maggie and I have been doing most of the things on this list since we've started cooking and we can assure you that they're worth it. (If you're looking for the best burger recipe - look no further than our
Sunset Burger
recipe from last summer - YUM)
My guilty pleasure when it comes to the world of food is a good bourbon or whiskey. I'm a sucker for the small distilleries (such as Iowa's own Templeton Rye, and Cedar Ridge bourbon) as well as the big boys such as Knob Creek, Maker's Mark, Johnny Walker and even Jack Daniel's. If you're a connoisseur of the finer spirits or if you just like to change things up from the usual weekend brew - check out
What's New In Booze: 5 New Spirits To Tempt Your Taste Buds.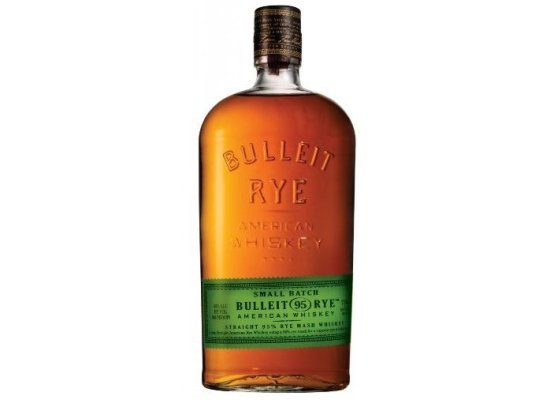 We've had a lot of fun at the expense of KFC's food monstrosity - the Double Down. It really is an assault on the culinary world. Heck, it's an assault on your waistline and your arteries! Most of the food critics out there agree with us - and now, we've got a whole country on our side against the Double Down. KFC launched the Godzilla of sandwiches in New Zealand this week - and you'll never guess how they have classified the dish. Check it out
HERE
.
Speaking of fast food places that really aren't nice to your waistline - McDonald's is in the news again this week. In the past, we've pounced on them for everything from the monstrosity burgers they've demoed in other countries to their horribly constructed oatmeal. So, it's only fair that we give them full credit when they actually succeed in the healthy meal 'realm'. Check our this
SlashFood feature
on the newest health options at your local McDonald's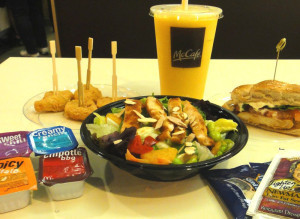 When you were a kid, did you take apart Oreo cookies and stack them together, making a super cookie to rule all other cookies? No? ...Yeah...Me either... Anyway, if you were a tyrannical little tot, or found of making super version of regular food - Nabisco has aided your cause. Introducing the '
triple-double Oreo'
There's nothing really to say this picture says it all:
There you have it folks, all the news that's fit to blog about for this week. (It was a full week of news!) We're planning a full week of recipes (so long as Google Blogger cooperates - apologies, again, for last week's delayed post. It was typed and ready to go - but we just couldn't put it online!) Maggie will be cooking on Tuesday, and I'll be rounding off the week on Thursday. Be sure to stop in Tuesday night to see what Maggie has cooking. Until then,
~Cheers